Bus reforms would make Welsh transport fairer and greener
Published: 1 Apr 2022
Friends of the Earth Cymru welcomes the Welsh Government the Bus White Paper, published today (Thursday 31 March), which sets out plans to introduce 'one network, one timetable and one ticket'.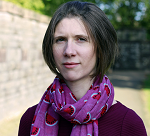 Responding to the white paper, Haf Elgar, Director of Friends of the Earth Cymru, said: 
"We must change how we travel - transport is responsible for a fifth of carbon emissions in Wales and we're facing a climate emergency. These proposals will ensure Wales's buses are the right path to do that in a fair and just way.
"For too long buses have been the Cinderella service in Wales, despite carrying three times as many passengers as trains, and being the only option across much of Wales, especially in rural areas."
"If we are to enable people to leave their cars at home and to give the 23% of people in Wales without access to a car an accessible and affordable travel option, we must sort out our buses – and turn it into a proper network.
"To make this happen, they must be easy to use, accessible and well connected as part of a single network, with an integrated timetable and a simple unified and cheap ticket.
"Combining active travel for shorter journeys with integrated public transport for longer ones will make our transport system fairer for people and planet – and replacing our fleet of dirty diesels with electric buses will mean we can make those longer journeys without damaging our climate.
"The changes proposed in this white paper have the potential to be transformational and can't happen quickly enough."
As mentioned in a report published by Friends of the Earth in 2020  Zurich canton in Switzerland has more frequent buses and trains after introducing a structure of 'one network, one timetable and one ticket'.
This white paper builds on the new transport strategy, Llwybr Newydd, launched last year, signalling a fresh start and new direction for transport policy in Wales.