Without our bees our environment and economy - including our food - are in trouble. We need them to pollinate our fruit and vegetables. And right now, they need us to help save them.
So, what do we do? Bee Friendly!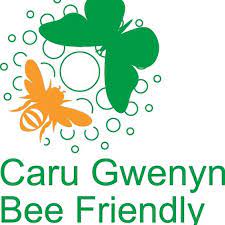 Friends of the Earth Cymru has joined with the Welsh Government to launch a world first initiative to protect bees and other pollinators in Wales.
Bee Friendly, or Caru Gwenyn in Welsh, is a new Wales-wide accreditation scheme where communities, schools, universities, businesses and places of worship can achieve "Bee Friendly" status.
Find everything you need you to get started with Bee Friendly - including an action guide, application form and FAQs.
The aim is to make Wales the first pollinator-friendly nation in the world! 
So, if you are interested in your school, college, business, community or other public institution becoming Bee Friendly please contact us for more information.