Play it Again Sport makes sport accessible
Published: 4 Nov 2021
A social enterprise with a mission has recently been awarded a grant by the People's Postcode Lottery and won the BASIS Social Impact, Engagement and Education Award 2021).
Diverting sports kit and equipment from landfill? Check. 
Removing financial barriers to participation in sport? Check.
Providing affordable, usually free, sports activities in Rhondda to improve health and wellbeing? Check! 
We're the only sports kit-specific recycling social enterprise in the UK. Want to know more? Read on…. 
 
Sustainable clothing? Where…..? 
The spotlight has been shining on fast fashion and the clothing industry for years, but when it comes to the clothing industry, real change is hard to find.
Mountains of clothes are bought every day, overwhelming charities, and many donations are now sent to landfill, incineration sites or other countries, rather than being sold and reused. 
 
We may not be able to fix fast fashion, but we do have a solution for sports kit and equipment in Rhondda Cynon Taff. 
 
The Rhondda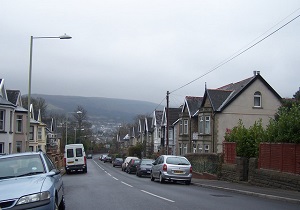 Rhondda is still reeling from the coal mines closing in the late 20th century. There is a lack of investment in the area. Employment and sickness levels are high, and many people rely on benefits.
Activity levels are low, contributing to high levels of obesity. 
At Play It Again Sport we work to tackle these issues.
We take donations of unwanted sports kit and equipment, diverting them from landfill, using an electric car to collect and transport these donations to reduce our carbon footprint.
The goods are sold at affordable prices to remove financial barriers to people participating in sport.
We use the money raised from these sales to give free sports and wellbeing activities throughout Rhondda.
During these sessions, we talk to people about our impact on the environment and how to lead more sustainable lifestyles.
Making sports accessible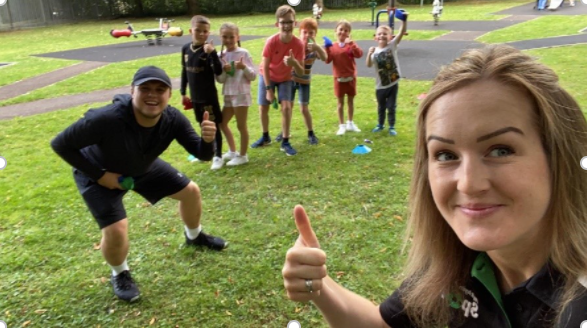 Everyone should be able to access activities that promote their health and wellbeing, so we strive to make our sessions as inclusive as possible.
We have a running group, a walking rugby group, two walking groups of differing abilities, an accessible sports session, a book club, litter-picking sessions and sports sessions in schools. 
As the COVID-19 pandemic has shown, physical exercise and social interaction are vitally important for our mental health, so we are building on that momentum.
More active people are happier people, and having a more engaged and satisfied community benefits individuals, families, friendships, working relationships and beyond. 
Recycle, reuse... 
We do our best never send any items to landfill.  For instance, ReRun Clothing has taught us how to make repairs on trainers to extend their longevity, we're working with local crafts groups to turn t-shirts into necklaces, and we pass on any non-sports items to a community clothing group. 
By specialising in sports wear we can close the loop, supplying affordable sports kit and free sessions to those most in need.   
...and repair!
We're always exploring other ways to promote sustainability in Rhondda.
Recently we've joined forces with Rhondda Housing, Welcome To Our Woods and Cambrian Village Trust to bring a repair café to Rhondda.
Supported by Repair Café Wales, the first Repair Café Rhondda was held on Saturday October 16th and future repair cafes will be held on the third Saturday of every month (with the exception of December) in different locations. Volunteers come together to share their skills, repairing things for free to save people money and prevent their stuff from ending up in landfill, echoing the ethos of Play It Again Sport in a different context. For more information please visit https://www.facebook.com/RepairCafeRhondda.
This is how we hope to grow and diversify, improving the opportunities for people to be greener and healthier.  
What we want 
As well as being the number one destination for unused sportswear in Rhondda, we want to use our voice to campaign for change to make sport more sustainable and inclusive.
Our main bugbear is when race tees are used as prizes; t-shirts emblazoned with dates and locations of events are impossible to sell, so they have to be repurposed.  They are generally made of nylon or polyester, so recycling them is really difficult - the technology is not yet widely available to strip them back to a reusable material. Even recycling them is not a solution as these fabrics release micro-plastics into our water system every time they are washed. 
By challenging race providers and encouraging more events to sign up to Tees not Trees, we hope to reduce the amount of needlessly produced sports clothing and help to solve the problem at the source.
How to donate
Although our activities are based in the Rhondda Valleys, and we have donation sites at every leisure centre in Rhondda Cynon Taff, we take donations from across the UK.
Please get in touch if you would like us to take your kit – our only stipulation is that it must be usable and undamaged. 
We want to take the cost out of taking part and ensure the Earth doesn't pay the price for our love of sport.