Recycle Môr: A Sustainable Solution to Pembrokeshire's Fishing Gear Problem
Published: 6 Sep 2023
Have you ever taken a stroll along Pembrokeshire's stunning coastline? Well, beneath its beauty lies a not-so-pretty problem.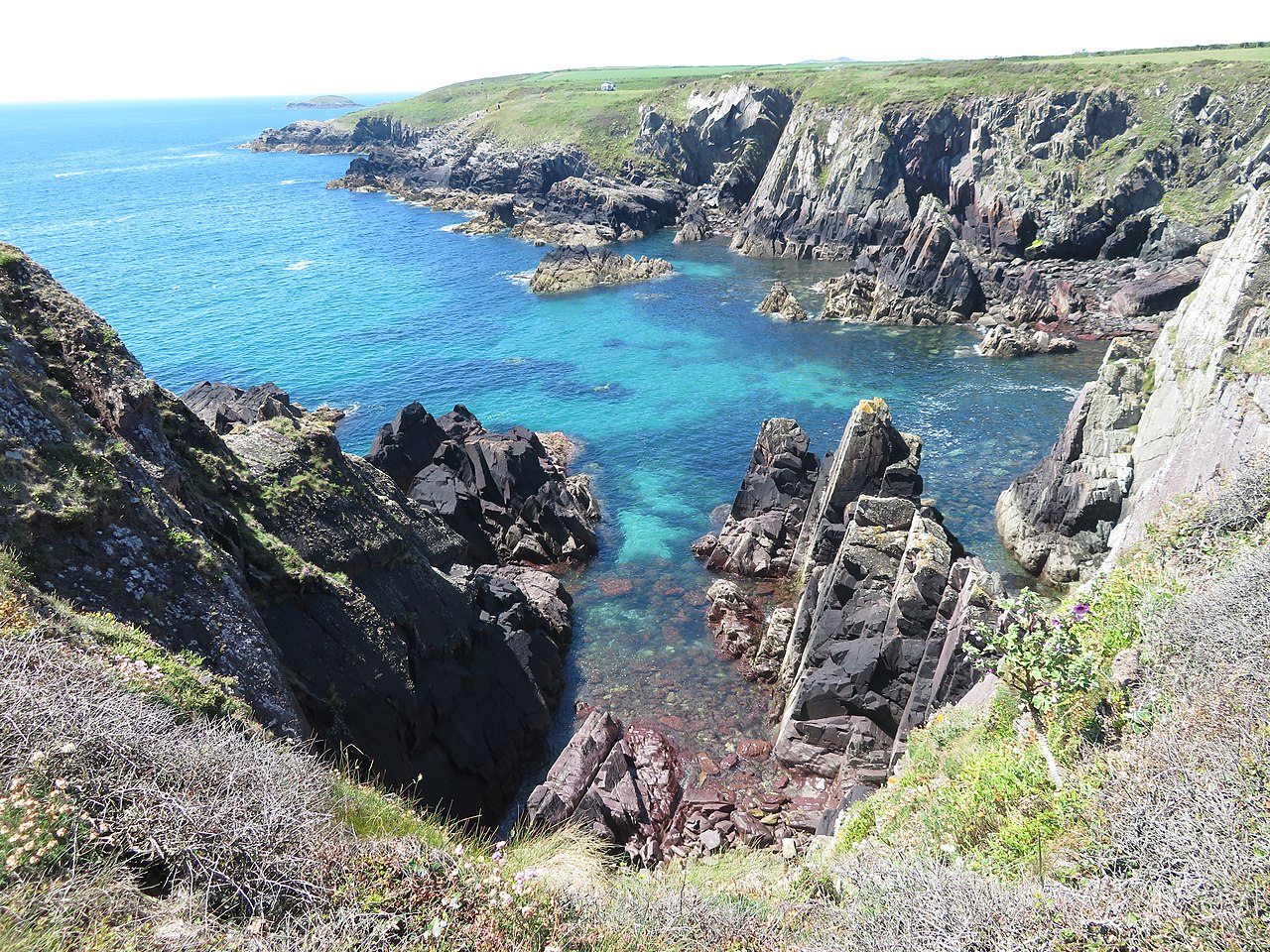 Discarded fishing gear has been a growing problem across this beautiful coast for many years and has a harsh impact on the marine ecosystem.
This article will be your guide! We will dive into why Pembrokeshire's fishing gear problem is a big deal, how Recycle Môr is changing the game by collaborating with local fishermen, and what it means for our ocean and the people who live locally to Pembrokeshire's shining coast.
So hold on while we ride the waves of change with Recycle Môr, making waves for a clearer and healthier ocean.
The Problem: Pembrokeshire's Fishing Gear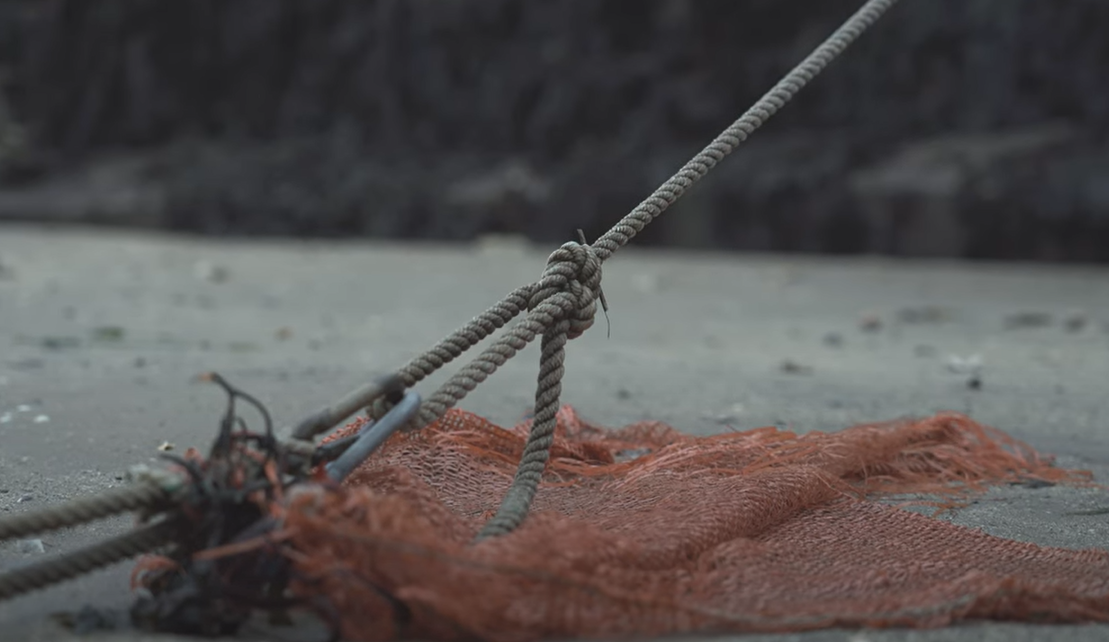 Under Pembrokeshire's beautiful surface, a less-than-appealing problem exists: abandoned fishing gear such as fishing nets and hard plastic equipment that takes hundreds of years to break down ruining the marine playground.
Abandoned nets, fishing lines, and equipment might seem harmless, but they are a ticking time bomb for marine life and coastal communities. This plastic waste traps and harms aquatic creatures, messes with ecosystems, and creates an unsightly mess along the shores.
With some plastic products taking 500 years to decompose and the rate of plastic production higher than ever, the impact that this waste can have on local ecosystems and communities is a long term issue with long term effects.
This problem requires serious consideration fast.
Which is why the Recycle Môr project is taking immediate action and working with others to find a sustainable solution to this problem.
Recycle M

ôr: Collaboration for Change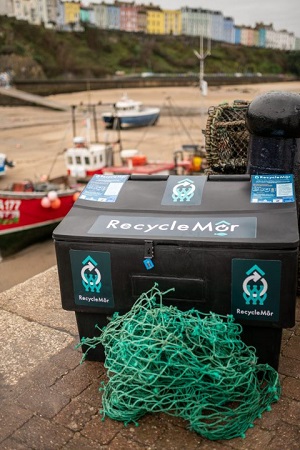 In 2021, Sea Trust Wales, a charity focused on the study and protection of local marine wildlife, created the Recycle Môr project in collaboration with Waterhaul.
The charity created the project with the hopes of not only reducing the amount of fishing gear waste around the Pembrokeshire coast, but also transforming that waste into products that can be resold through recycling the materials.
Through this collaboration, both Sea Trust Wales and Waterhaul are transforming a challenge into an opportunity for positive change, which best fits both of their missions of caring for our oceans and their marine life.
This collaboration was formed out of mutual love for the beauty of the Pembrokeshire coast and the preservation of the nearby marine life ecosystem.
If you would like to support this project, check out the donations page on the Sea Trust Wales website.
The Process: Collecting & Recycling Fishing Gear
Unfortunately not every bit of waste can be recycled or be recovered fully to be recycled into a new product. Here is a list of what can be recycled:
 
What Can Be Recycled?
Fishing Nets
Rope
Rigid Plastic
Bait Bags
 
How is it Recycled?
Recover: Fishing waste is placed in Recycle Môr harbourside bins by the fishermen and collected on each beach clean. The waste is taken to Ocean Lab and sorted into gear type.
Recycle: The gear is sent to Waterhaul in Cornwall where it is separated by polymer type and then recycled through a mechanical process of shredding and washing. The plastic is then extruded into pellets.
Redesign: With the 100% recycled raw material in pellet form, Waterhaul injection mould this plastic into purposeful products. This is the stage where new value is given to plastic waste!
 
What Products Can Waterhaul Make From The Recycled Waste?
Adventure Knives

Sunglasses

Litter Picking Equipment
Is There A Way I Can Help?
If you find any nets, rope, rigid plastic, or bait bags and are located in the Pembrokeshire area near the Ocean Lab, bring them in and they will be recycled!

If you spot any large fishing nets or rope on the beach in the Pembrokeshire area, report this to us at

[email protected]

.
Benefits to the Environment & Community
The ripple effect of Recycle Môr goes beyond just cleaner shores. By collecting and responsibly recycling disregarded fishing gear and waste, this project is a win-win.
Marine life gets to thrive with decreased risk of entanglements, and ecosystems regain their balance.
However, it is not just the underwater world that benefits - local communities also get a boost. Coastal areas thrive as the views of plastic waste in the waters and on the beaches decrease, and the sustainable approach opens doors for economic opportunities.
Recycle Môr isn't just cleaning up the waters and beaches, it's paving the way for a more sustainable response to the fishing gear and plastic waste problem on a much grander scale.
The project has also been outspoken to those who wish to volunteer for litter picking on nearby beaches and other areas to recycle materials in the Ocean Lab where the litter is sorted and repurposed.
This encourages the community to maintain cleanliness on the local beaches and public areas and also helps push further Recycle Môr's cause.
Looking Ahead
Every commercial fisherman in pembrokeshire to have a free end of life waste

To recycle more fishermans waste (Through additional recycling methods)
Recycle Môr is steering toward three key goals looking ahead to the future. Firstly, they're determined to ensure that every commercial fisherman in Pembrokeshire has access to a  waste bin for their end-of-life gear.
This not only clears out potential hazards from the marine environment but also strengthens the relationship between fishermen and a sustainable mindset.
Secondly, the project's eyes are set on a broader mission: reducing a wider array of fishing-related waste.
By expanding their focus beyond mere nets and lines, Recycle Môr aims to create a comprehensive impact that resonates throughout the fishing industry, benefiting both the local ecosystem and the communities it sustains.
Finally, Recycle Môr looks to collaborate with more likeminded organisations to create creative ways to give a second life to fisherman's waste.
Expanding the reach of the project will not only provide additional recycling methods and products that can be created, but will also provide a greater reach to Sea Trust Wales.
With these goals, Recycle Môr is sailing toward a cleaner horizon for Pembrokeshire's coastline.