No more Ffos y Fran - huge win for the climate
Published: 27 Apr 2023
Yesterday evening (26 April 2023) Merthyr County Borough Council voted unanimously to refuse an application to continue mining at Ffos Y Fran open cast coal mine until March 2024.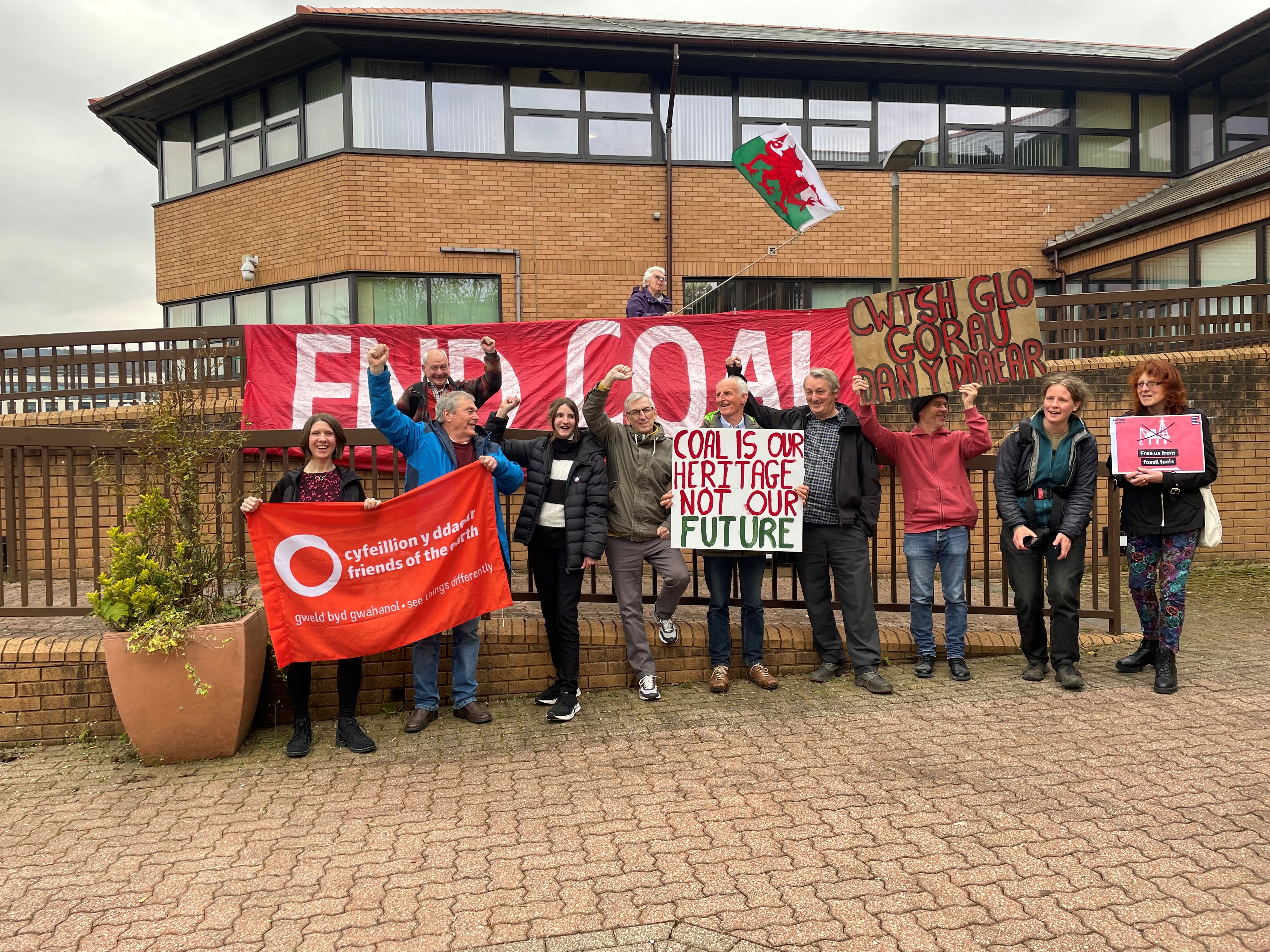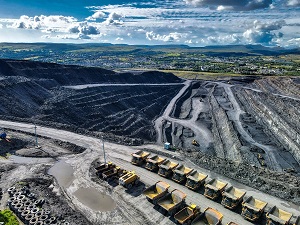 Ffos y Fran, UK's largest opencast mine, is to close after councillors unanimously decided to reject an application from the operator to continue mining until March 2024 at a meeting last night (26 April 2023).
Campaigners against the mine, who had gathered outside the council offices for a rally ahead of the meeting organised by Coal Action Network, were welcomed into the council chamber for the vote.
For local residents like Chris and Alyson from Merthyr Friends of the Earth, who have been tirelessly campaigning against Ffos y Fran for twenty years, this is the news they have been waiting for - no longer will they have a dirty, noisy coal mine on their doorstep.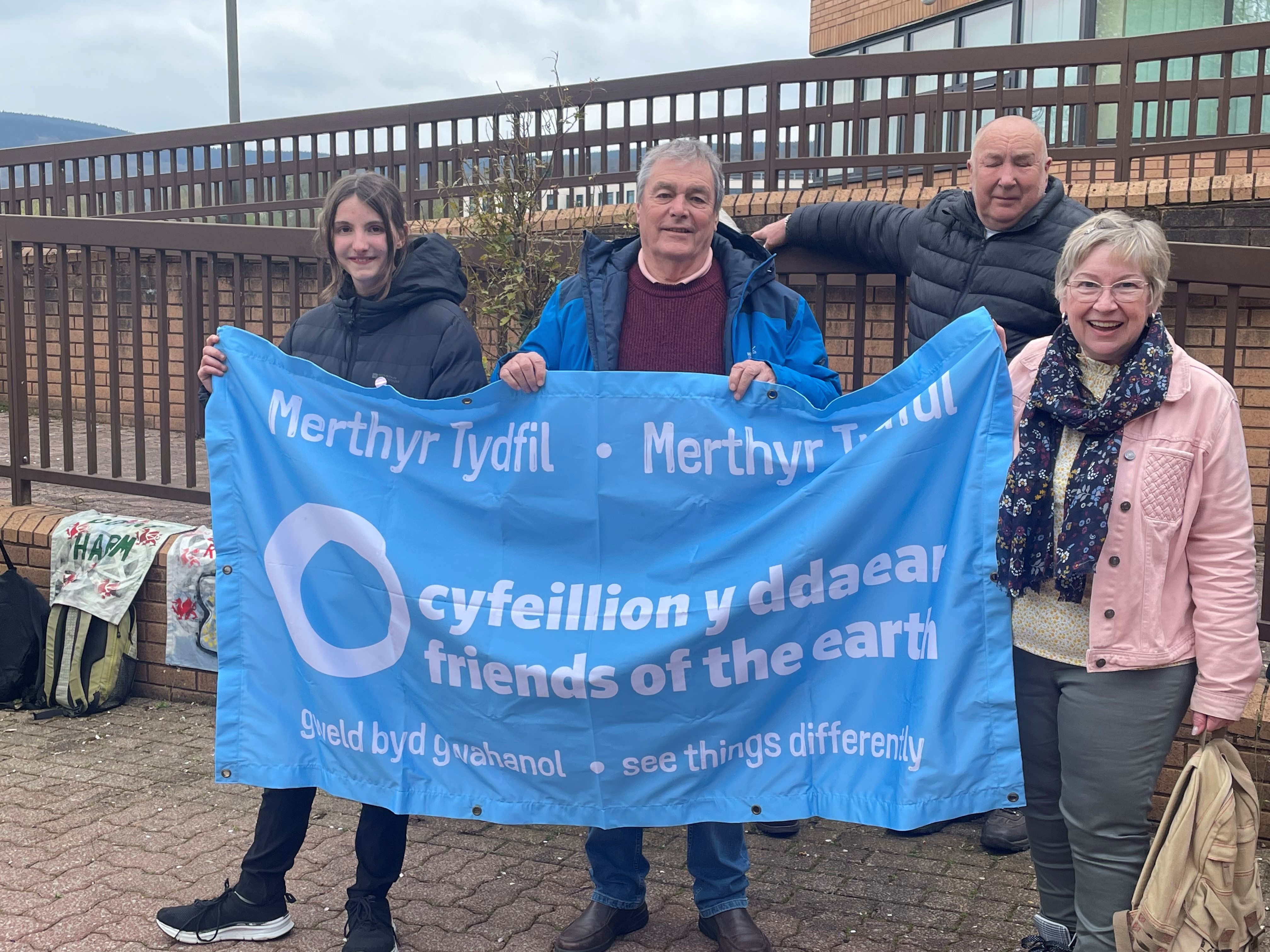 Responding to the news, Haf Elgar, Director of Friends of the Earth Cymru, said: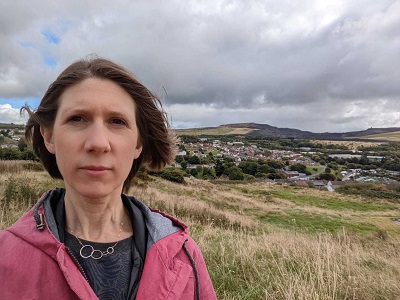 "We are pleased and relieved by the unanimous vote by Merthyr Council planning committee to reject the proposal for more mining at Ffos y Fran.
"Enough is enough – the local community have put up with the noise and air pollution for over 16 years. We're living in a climate emergency and cannot dig up and burn any more coal, the dirtiest of fossil fuels.
"This is a strong and clear message that coal mining goes against Wales' climate, planning and coal policies and sets a strong precedent.
"Mining must now be stopped immediately, and mine restored by the owner as soon as possible, so that the local community can finally have the cleaner greener future they deserve."
At the meeting last night (27 April 2023) the councillors accepted the recommendation of the Merthyr Tydfil County Borough Council planning officers to reject the application, stating that '"no local or community benefits would be provided that clearly outweigh the disadvantages of the lasting environmental harm of the development" and that it would be contrary to Planning Policy Wales and Welsh policy on coal.
There are a number of very serious questions were raised by councillors about the future of the site, however, which must be addressed with urgency.
It's been clear for years now that the coal industry in Wales is coming to an end. And in the past 5 years we've had strong statements from the Welsh Government that further fossil fuel extraction isn't compatible with our climate change targets, which has been backed up by planning and coal policy which made it clear there should be no more coal mined in Wales.
This application was inconsistent with those national policies, with tackling climate change, as well as the wellbeing of the local community, and our global responsibilities as a nation.