Young Welsh activists refuse award
Published: 21 Jan 2022
Young Pontypridd Friends of the Earth turned down an award from their council for not doing enough to tackle climate change.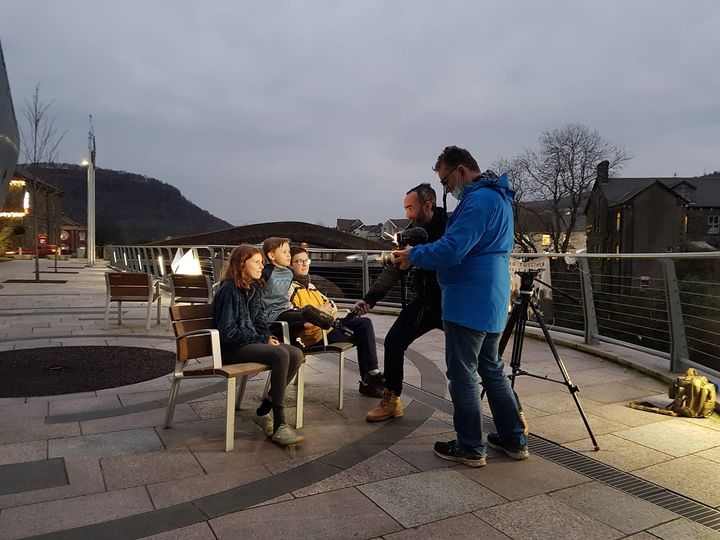 Last month a group of inspiring and committed school children from Pontypridd attracted nationwide attention for turning down a Good Citzen Award from Rhondda Cynon Taff (RCT) council.
The young activists have been incredibly active in their local area over the past few years raising awareness of climate change. Among other things they have organised climate demonstrations and interviewed politicans at hustings.
Alice
Alice told the Guardian:
"We felt RCT wasn't doing enough about climate change. It would have been hypocritical of us to accept the award. The council says they are planning stuff to help but if a fire is burning, you don't say: 'I plan to do this tomorrow.' You don't sit in the flames, you sort it out. They are sitting in the flames.
"The floods were horrible. I look out of the window and think in 10 years I may be next to the beach. The sea levels are rising, flooding is more frequent and people brush it under the carpet. I go outside after school and the air doesn't feel fresh. Can I have fresh air please? Not an award."
Dan
Dan told the Guardian: 
"If we had accepted the award, we might have got in the local paper. More people now will know what we've done. Perhaps they'll join us on a march or do their own research on the climate. When I first heard about the award I felt excited but then thought they were trying to greenwash themselves."
Rowan
Rowan told the BBC:
"I don't think people understand how bad things are. I find it traumatising, when I think to the future.
"I might have a future with crumbling mountains and suffocating air, and I don't want that to happen."
Read in article in Welsh from BBC Cymru Fyw
Watch a video from the young activists to their councillors