Let's turn Black Friday into Green Friday
Published: 22 Nov 2021
Friends of the Earth Cymru, with a group of Wales-based businesses and organisations, has launched a campaign in a bid to get people to reject Black Friday on 26 November.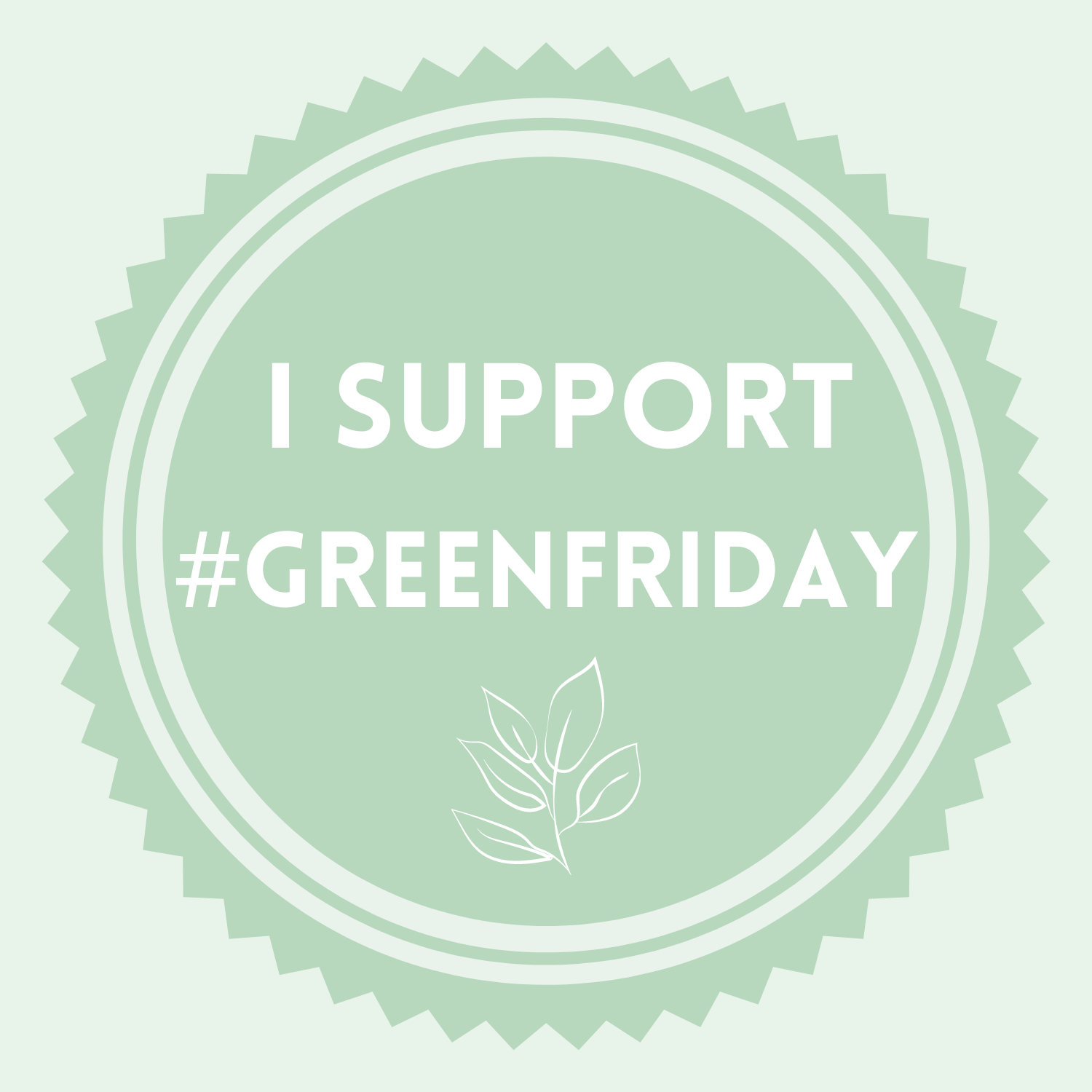 Sustainable Clothing and Textiles Cymru (SCTC) is asking people to 'say no to buying unsustainable stuff' just because it's on offer and to share a 'I support #GreenFriday' graphic on social media channels.
SCTC includes SustFashWales, Repair Cafe Wales, Keep Wales Tidy, University of South Wales, Onesta, Play it Again Sport, and Friends of the Earth Cymru.
The group are working together to address the environmental and social impacts of unsustainable clothing and textile use in Wales.
The Black Friday phenomenon, associated initially with the US, sees retailers promote so called bargains to encourage people to buy more in the run up to Christmas. However, with 80% of Black Friday purchases discarded after zero or even just one use, it has led to further over consumption which in turn contributes to environmental problems such as global heating and the unsustainable use of materials.
SCTC is promoting a Green Friday message and asking people to pledge not to buy anything or if they are buying something, then to support local Welsh sustainable brands and retailers.
People can show their support turning their back on Black Friday and using the #GreenFriday/#GwenerGwyrdd hashtag on social media.
The fashion industry has a huge carbon footprint. It is estimated to be responsible for around 10% of the world's greenhouse gas emissions. It emits more carbon than international flights and maritime shipping combined and is classed as the second dirtiest industry in the world, next to the oil industry.
Helen O'Sullivan, Founder of SustFashWales, said
"Black Friday encourages us to engage in unnecessary spending, a culture of over-consumption and a surplus of stuff we don't need, which ultimately leads to vast amounts of waste. Green Friday, however, aims to do the complete opposite, by re-directing the spotlight onto the incredible fashion designers and brands we have here in Wales. We are asking that if you need to shop this Black Friday that you browse the SustFashWales directory instead and opt for brands who have environmental and social responsibility at their core! Use your consumer power for good!"
Phoebe Brown, Director of Repair Café Wales, said:
"Repair Cafe Wales is one of many organisations calling for the public to rethink their levels of consumption in the lead up to Black Friday. Repairing your items is a great way to reduce your waste and save money. This #GreenFriday why not try mending something you already own rather than buying new."
Gabrielle Diana, founder of Wales-based sustainable clothing manufacturer and retailer Onesta, said:
"As a small business who always puts sustainability and the planet before anything else I think it is so important to support movements like Green Friday. As a society we must move away from over consumption and unnecessary overspending because of the impact that it has on our planet. Even after COP26 and the celebrations that we have had about those pledges there is still so much marketing pushing people to engage with Black Friday. We need to work together and promote those businesses that are encouraging people to move away from the consumption culture and towards more planet-friendly choices."