How Egnïo 2022 energised the network
Published: 1 Jul 2022
For the first time in three years, our groups, activists and supporters met face-to-face at Egnïo 22. Becky, our Activism and Community Campaigns Officer, reflects on what we learned from these two one-day events in Pontypridd and Bangor.
The last few months have been a whirlwind of activity for Friends of the Earth Cymru, largely because of Egnïo 2022! For the first time since the pandemic, our friends, activists and supporters in Wales had the opportunity to meet face-to-face at two one-day events - one in south Wales another in north Wales.
It's the first time we've tried one-day events. In previous years we opted for weekend residentials, but the world has changed since and so have we.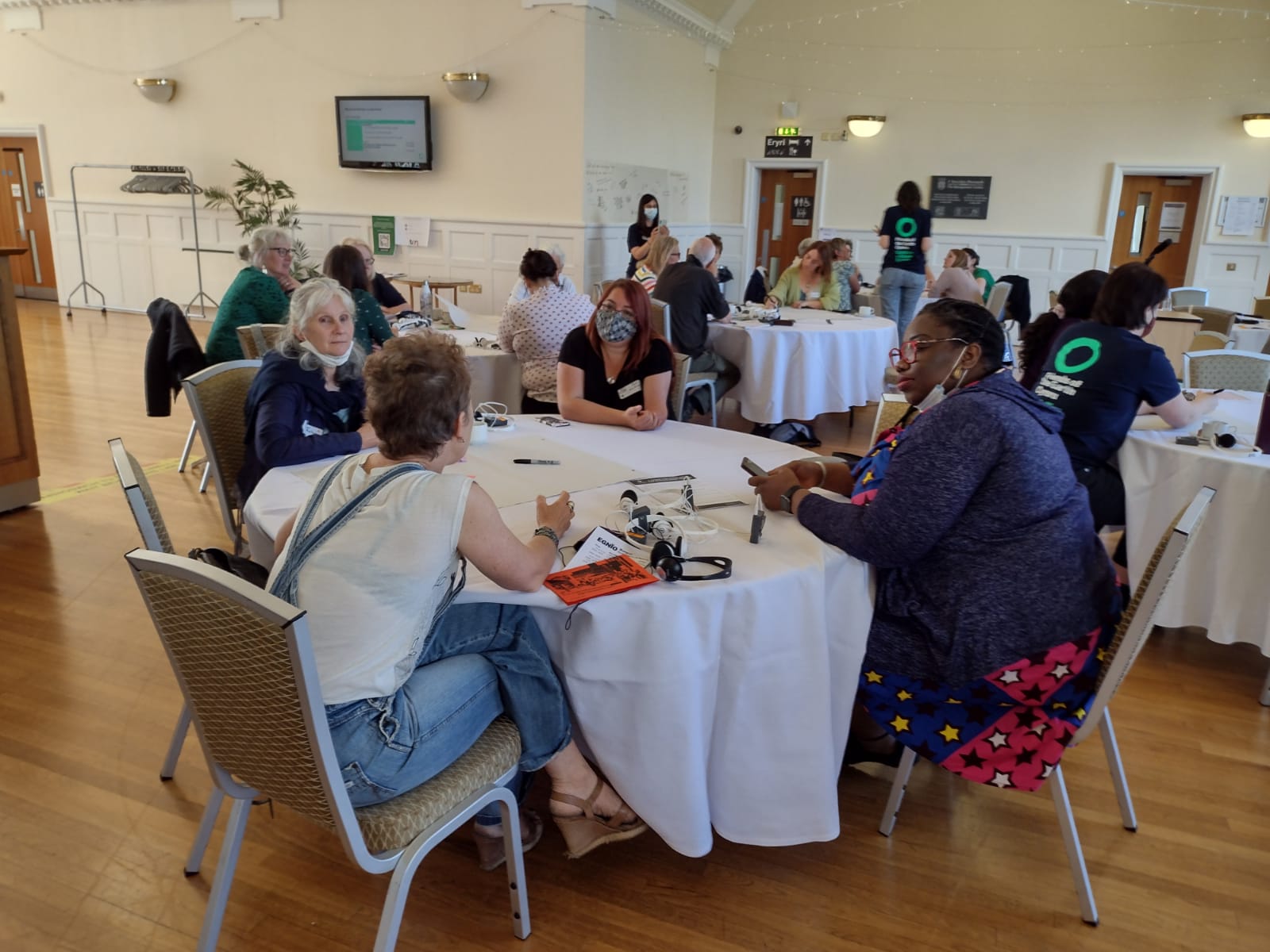 Why get together? 
Simultaneously we have become more connected and further apart. While technologies like Zoom have given some of us access to the world of environmental justice campaigning and activism that we didn't have access to before, there's something special about being in a room full of people fired up to make the changes necessary to make the world a more equitable place. 
Trying to change the world can be demanding work and sometimes you need a boost. Whether that's seeing old friends or meeting new ones, learning new skills or sharing yours, there are different ways to find that energy you need to keep going. 
Egnïo Pontypridd 
The first of our two events was in Trefforest just outside Pontypridd.  The local group is a strong one and the youth group there even made the headlines recently when they rejected an award from Rhondda Cynon Taf County Borough Council because of its inaction on climate change.  Pontypridd has been hit by flooding in recent years and people here are on the frontlines of climate chaos.  We couldn't solve these problems for them, but we could bring people together in solidarity and give space for people to talk in person after such a long time.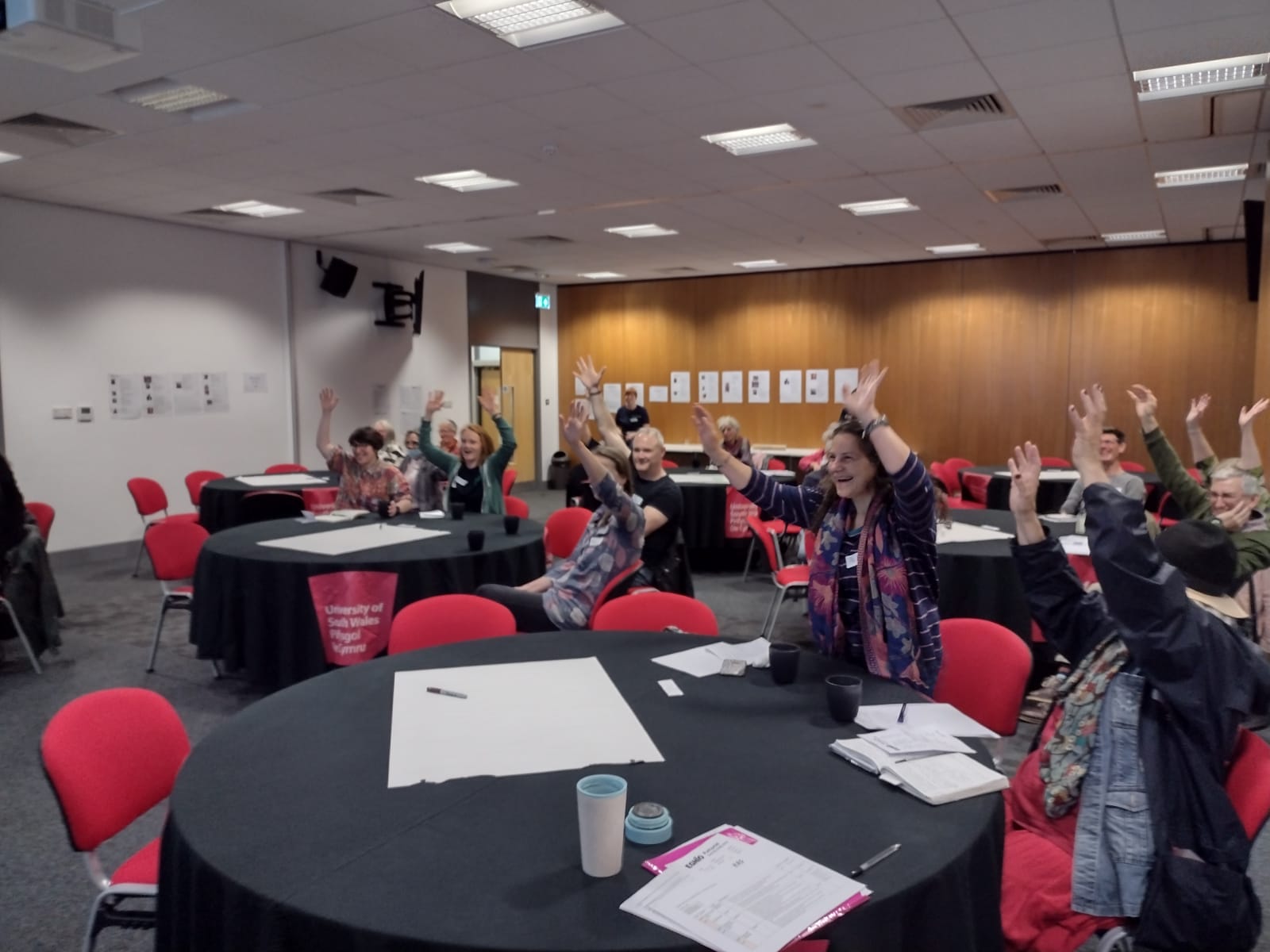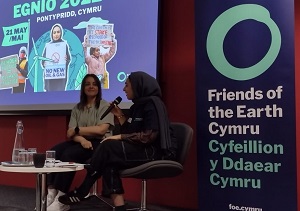 We got into lots of debate about who are the people and communities on the frontlines who are or who will be the most impacted by climate change. Our keynote speaker Shavanah Taj – General Secretary of Wales TUC  really brought the theme into focus and set the scene for the day.
Following the Keynote and Q & A we had some skills workshops on persuasive communications and building partnerships as well as campaign workshops.
Everyone appreciated the space to chat – it's been 3 years since people from Pembrokeshire Friends of the Earth (FOE), Pontypridd FoE, Torfaen FoE, Swansea FoE, Bridgend FoE, Merthyr FoE, and Climate Action Caerphilly  and Caerphilly FoE have been in the same room, and it was special. We also had Ella Wilkinson, a Campaign Coach and Emily Richards, a student from the My World My Home programme for young people to keep us all in check to make sure people of all ages are represented in the movement!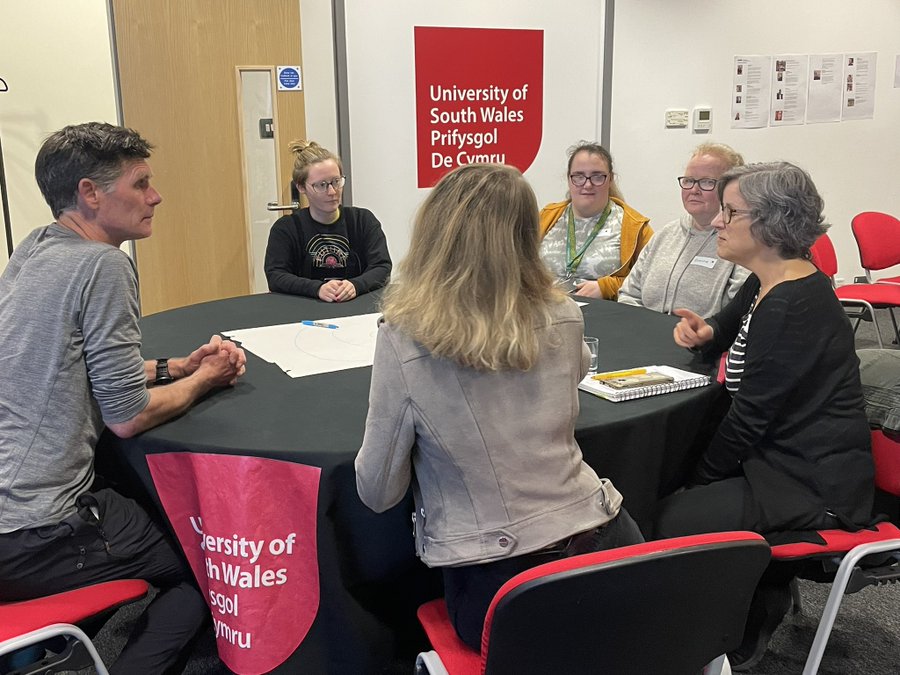 Egnïo Bangor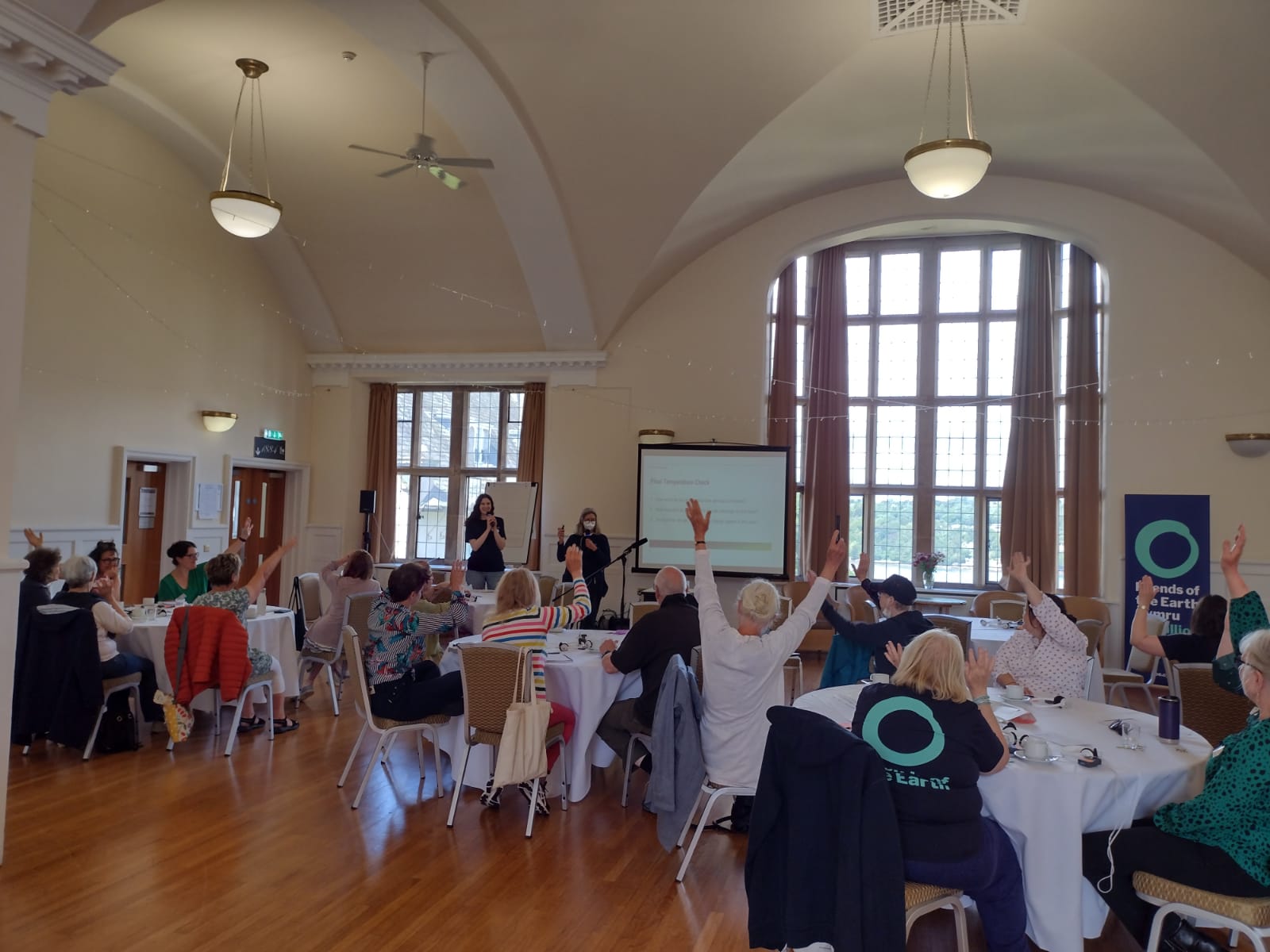 There was barely time to take a breath before we had to finalise plans for the next event in Bangor in north west Wales.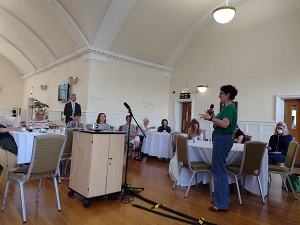 Local group members from Friends of the Earth Conwy, Ruthin, Llangollen and the NW Wales Climate Action Group came to this bilingual event. Our keynote Meleri Davies had us all in awe with the work Partneriaeth Ogwen are doing in the area. This social enterprise offers real solutions to cost of living and environmental issues putting community and language at the heart.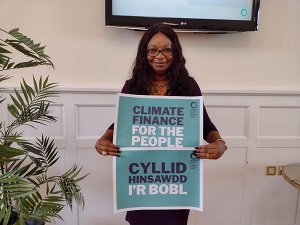 Expanding our view outwards, Salamatu Fada shared the importance Climate Finance on the Global Frontlines and how important solidarity actions are for climate activists campaigning in the Global South.
We had the usual workshops in the afternoon and finished off with our local panel, hearing from Janine about ReSource CIC (Community Interest Company) and their work making the most of existing resources in their community while supporting disabled people locally.
Kay Polley from the Finance Innovation Lab, who is also a Friends of the Earth board member and a group member of Llangollen and District Friends of the Earth, reminded us that what we need is power in communities and how we go about taking it.
Ize Adave, a Climate Cymru ambassador, closed the event with a bang and reminded us that climate justice looks different around the world and a community garden is not an option in the Niger Delta because the soil and water have been poisoned by foreign companies prospecting for oil and gas. She invited us to think bigger and realise that talking to the same people in the same rooms will not change the world. 
What now? 
'Egnïo' means to energise, in Welsh - and that's the essence of what we strived to do at these events. 
Our mission is to keep building and supporting the network of groups in Wales so that activists and supporters can keep up the great work you are doing in your communities. 
We spoke about reaching out to people in our communities - people we may not have spoken to before - and how to engage them. Because we need everyone in the movement for a more equitable society but building relationships takes time.  
We want to launch our home heating campaign soon, and we want that to be a way for you and your communities to come together and build power.  
If you are reading this and you want to get involved find your nearest group on this map and get involved locally – if there is no group where you are contact us directly and we'll help you get going.  
There may be a lot to do and not much time to do it, but there are enough people who want to try and that's what we must do. Try together.