Clean Air
Air pollution has been shown to cause lung cancer, and worsen heart and lung disease. We need to clean up our air now - for our health and our planet.
Friends of the Earth Cymru is a member of Healthy Air Cymru. We have 5 priorities for the Welsh Government.
1. Provide a cross-governmental air quality strategy 
This strategy should include...
Provision for an Independent Monitoring & Assessment Network;
A National Advisory Board on Air Quality, chaired by the Minister for the Environment which comprises of experts, academia and representatives from NGOs, local authorities and high polluting sectors (like transport and energy).
A charging Clean Air Zone for Cardiff, with Swansea and Newport councils mandated to undertake feasibility studies on introducing charging CAZ in their areas;
A review of reporting processed so that every local authority (in conjunction with the LHB/PSB) is required to prepare a Clean Air Plan, based on data from the Independent Monitoring & Assessment Network, with adequate control measures identified and acted upon;
A commitment is given that Strategic Development Plans, Public Service Board Well-Being plans and regional transport authorities will consider air quality;
A requirement that every local authority develops a Walking and Cycling strategy with targets to decrease the percentage of journeys by private car
2. Introduce a clean air fund
Provide targeted funding for those Local Authorities with consistent exceedances or elevated levels of air pollution. Welsh Government should investigate options to part-finance this fund via measures like traffic charging and mutual Investment Models.
3. Fund councils
Fund councils to boost pollution monitoring outside schools and health centres/hospitals so the public have the information needed to protect their health.
4. Improve air pollution monitoring and public awareness
People living in every part of Wales need to be made are aware of local pollution levels and how to minimise the impact on health.
5. Legislate for a Welsh Clean Air Act 
Enshrine in a law the World Health Organisation's air quality guidelines;
Mandate Welsh Government to produce a statutory air quality strategy every 10 years;
Provide a statutory duty on local authorities to appropriately monitor and assess air pollution, and take action against it
Introduce a 'right to breathe' whereby local authorities are obliged to inform vulnerable groups when certain levels are breached.

As the latest data from the World Health Organisation reveals, air pollution is dangerously high in cities and towns across Wales. Cardiff, Chepstow, Newport, Port Talbot and Swansea are all failing WHO standards for fine particle air pollution. According to research, air pollution from particulates can cause lung cancer, and worsen heart and lung disease.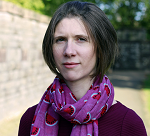 Haf Elgar, Director of Friends of the Earth Cymru, said
"Wales needs a clear, comprehensive and funded Clean Air Plan, including effective Clean Air Zones to protect people from exposure to pollution from all vehicles in our polluted towns and cities. There must be better monitoring of air quality across Wales, and an infrastructure which enables active travel with safe walking and cycling routes.
We look forward to working with the Welsh Government, the Senedd and other experts to develop these proposals as a matter of urgency."
 
New Clean Air Bill is a historic moment for Wales
Friends of the Earth Cymru, with other members of Healthy Air Cymru, welcomes the news that a Clean Air Bill is included in the First Minister's legislative statement for the 2022/3 Senedd year.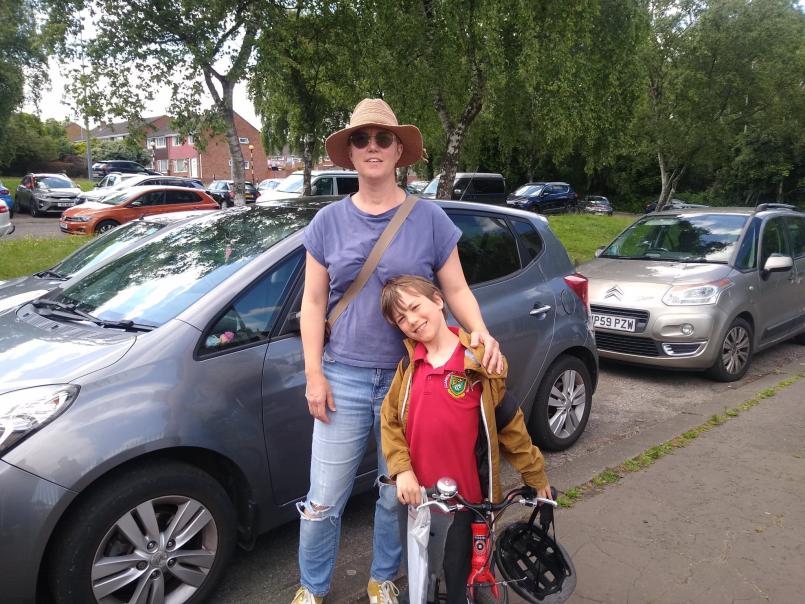 People on lowest incomes breathe most polluted air
New research from Friends of the Earth, released by Healthy Air Cymru on Clean Air Day, indicates people on the lowest incomes in Wales are breathing in the most polluted air.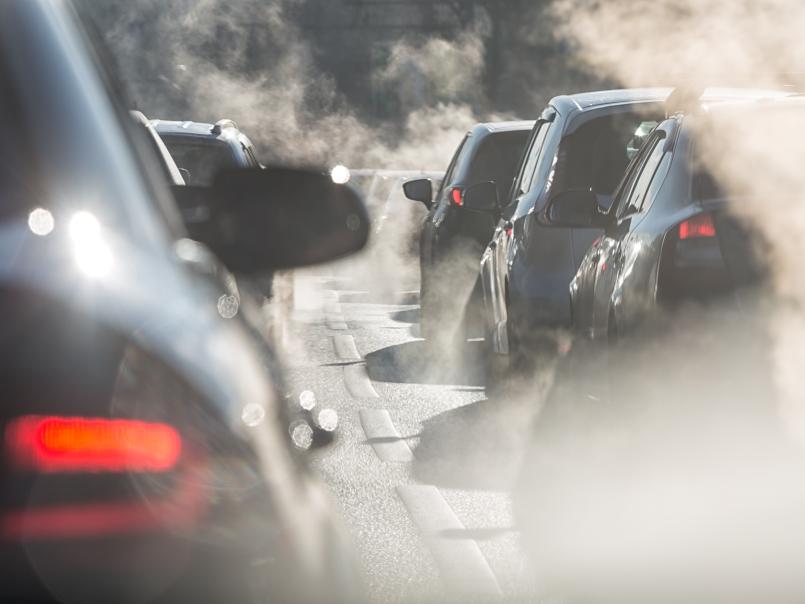 Charities urge First Minister to speed up Clean Air Bill
In June 2021, Friends of the Earth Cymru and other organisations in Healthy Air Cymru wrote to First Minister Mark Drakeford and the new Climate Change Ministers, Julie James and Lee Waters, ahead of Clean Air Day, urging them to prioritise clean air legislation and introduce ambitious air quality targets.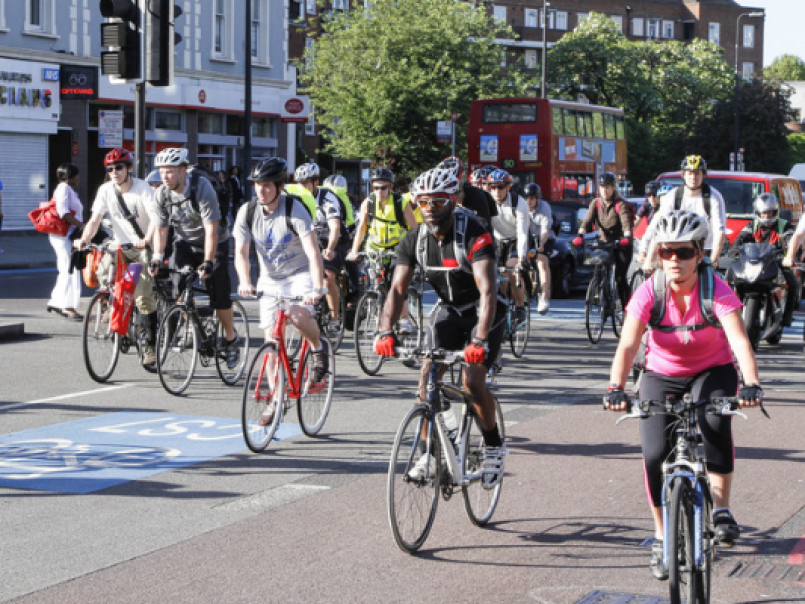 Clean Air Act white paper - our reaction
In January 2021 the Welsh Government has launched its clean air white paper setting out plans for a Clean Air Act for Wales.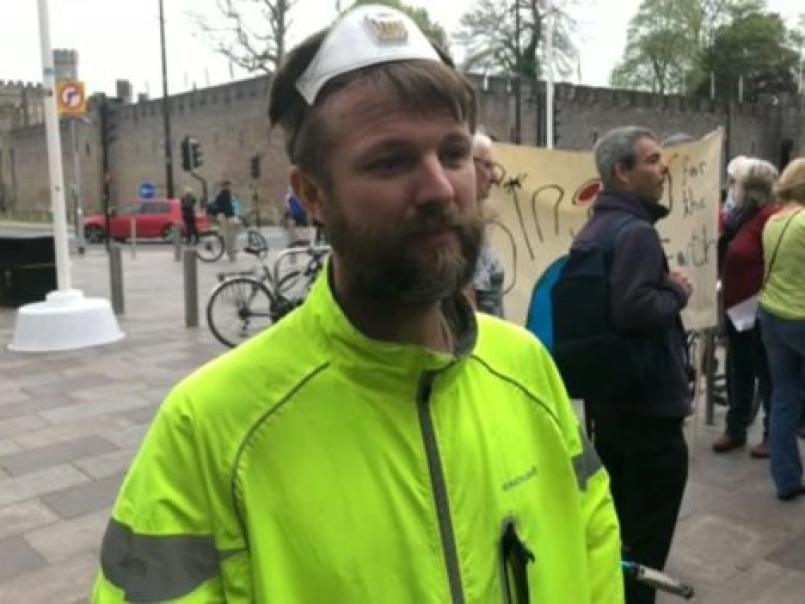 Charging road users will clean Cardiff's air
Cardiff Friends of the Earth and Friends of the Earth Cymru welcome plans to explore road user pricing throughout the city, as set out in Cardiff Council's newly-published transport white paper.