Welsh Government announces new energy programme during debate
Published: 15 Jun 2023
The Senedd debated the themes of the Warm this Winter campaign today (14/06/23), and unanimously supported a motion supporting the campaign, and the principles that underpin it.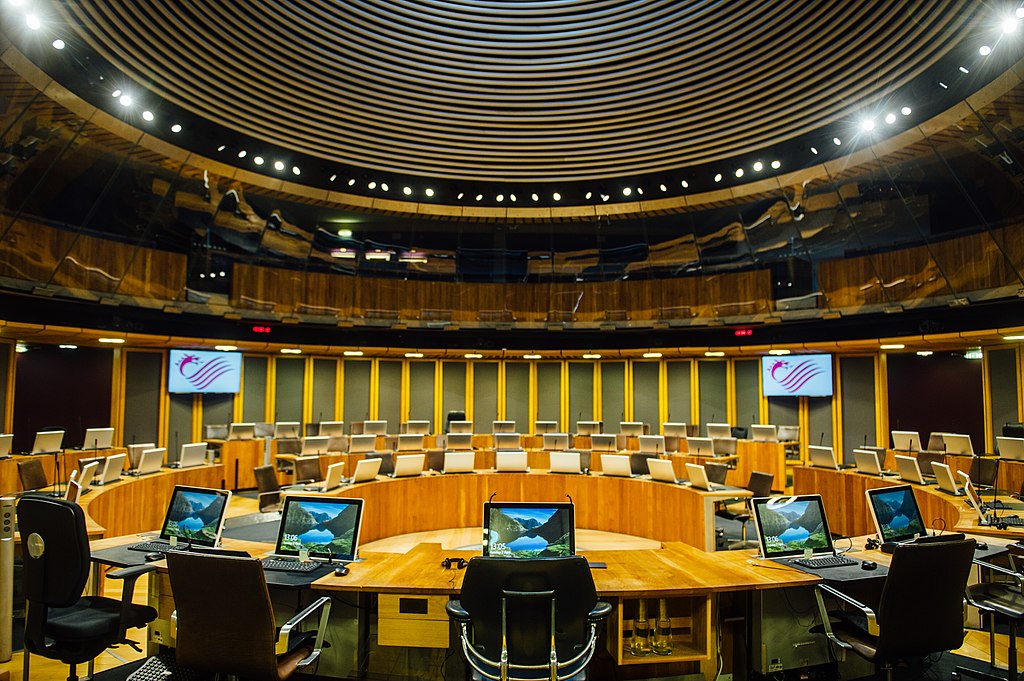 Hefin David MS put forward the debate, supported by 14 other MS's from across the political divide. 
Campaigners are pleased that MS's voted to support Warm this Winter. During the debate there were impassioned speeches from MS of all parties, calling on the Welsh Government to support Welsh families every winter, with more support for vulnerable households, reiterated support to ban pre-payment meters, as well as support for community renewable energy projects across Wales.
80 percent of those who responded to a cost of living survey carried out by Warm this Winter Wales said they had struggled to afford bills during the last year, with 93% saying they would support more energy efficiency measures if it meant that it would help support them with their energy bills. 
The campaign has focused on recognising that there are shared solutions to the cost of living and energy crises, and the climate emergency.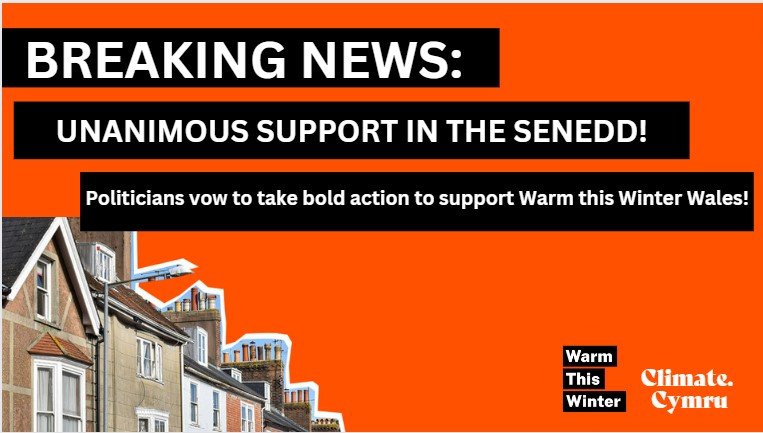 Bethan Sayed from Climate Cymru said: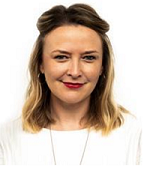 "We are delighted that the Senedd voted to support our motion today. The Welsh Government often abstains on such member debates, so we recognise that they have seen how valid our asks are, and have listened to campaigners in this sector. We want to see more energy efficiency measures and an upscaling of renewable energy in Wales, to ensure that Wales can benefit from its own natural resources, and that communities can benefit from those schemes. When we have a cost of living crisis, it's important we look for solutions, and we know that we have them in abundance here in Wales. 
We are grateful to the MS's who took part in the debate, and look forward to playing our role in supporting the implementation of the new Warm Homes energy efficiency programme that was announced by the Climate Change Minister via a written statement, released during the debate period.'
Haf Elgar, Director of Friends of the Earth Cymru said: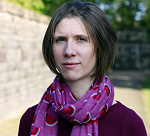 "Last winter's problems of homes leaking heat and very high fuel bills have not gone away and the cost of living crisis continues to be a daily struggle across Wales. We must make sure that steps are taken now to make homes more energy efficient – to bring down both bills and carbon emissions.
We welcome the written statement published by the Welsh Government today outlining their intentions for the next Warm Homes programme. Thousands of people in communities throughout Wales, as well as Members of the Senedd from all parties, have been calling for this.
We urgently need to have the details in place and a programme up and running for next winter. This crisis is more urgent than ever - and we need timetables and money that match the needs of those living in cold homes and in tackling climate change."