Wales councils leading the move away from investing in fossil fuels
Published: 23 Oct 2023
According to a new analysis by Platform and Friends of the Earth, councils in Wales are performing better than their counterparts in England, when it comes to taking pensions funds out of fossil fuel investments.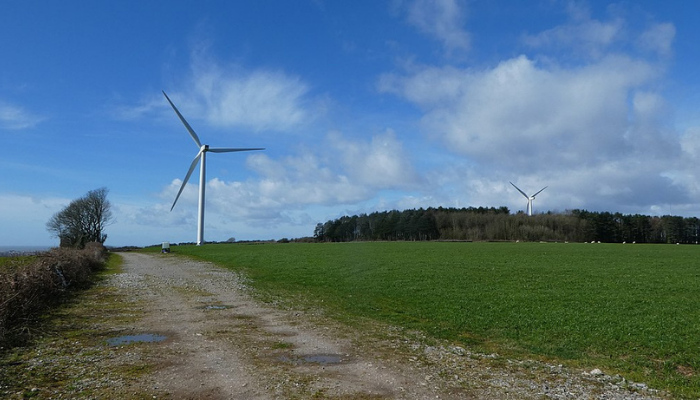 These latest figures now show that in Wales, around 2% of council pension funds are invested in fossil fuels, compared with 4% in England. Indeed, across the UK, the two funds (Cardiff and Vale and City and County of Swansea) with the lowest proportion of their investments in fossil fuels came from Wales.
In London too, where local leadership has taken sustained action on fossil fuel divestment, investment by local government pension funds is nearly half the average for England.
The research, published on Monday 23rd October, conducted through Freedom of Information requests, reveals that, UK-wide, £16 billion is invested into the fossil fuel industry by local government pension funds, including over £8 billion that is funding new oil and gas exploration.
This is particularly concerning as in 2021, Fatih Birol, the International Energy Agency's executive director and one of the world's foremost energy economists, stated that "If governments are serious about the climate crisis, there can be no new investments in oil, gas and coal, from now – from this year."
2 years on, we can still see pension funds investing a quite staggering £8billion in funding new oil and gas exploration.
In Wales we have certainly seen encouraging progress over the last few years. Between 2017 and 2022 the 8 Welsh local government pension funds reduced their holding in fossil fuel companies by around half, from around £1bn to around £500million. They have also started shifting other bits of their pension pots into low carbon funds.
There has been positive engagement on this issue from Welsh Government, Senedd Members, and the Welsh Local Government Association. In May 2022, for example, Welsh Government Ministers and Members of the Senedd backed a motion proposed by Jack Sargeant MS, calling on the Welsh Government to work with the public sector to agree a strategy to decarbonise pensions.
Friends of the Earth Cymru has been working with local groups and activists for the past 8 years to put pressure on councils and politicians to support our call for public sector pension funds to stop investing in fossil fuel companies.
Where next?
Quite clearly, some pension funds in Wales still have work to do to catch up with the Cardiff and Swansea pension funds and these latest figures show there is still some progress to be made.
There is now a real opportunity here in Wales for the public sector to all work together on this issue, to take a decision they would like to decarbonise their pension funds and to do so by 2030. This would mirror the timescale they have already agreed to get to 'net zero' across their own operations.
This would be a process and would hopefully also see a parallel strategy put in place to highlight opportunities for Welsh pension funds to invest in positive projects in Wales, thereby creating and sustaining jobs in Wales and supporting communities across the country whilst at the same time guaranteeing a similar rate of return on investment for pension fund holders.
We hope that there will be positive progress on this issue now over the next few months.