Thousands rally across Wales for COP 27
Published: 15 Nov 2022
As world leaders gathered at the UN climate change summit in Egypt, campaigners marched in Caernarfon, Carmarthen, Swansea and Cardiff.
Thousands of people took to Welsh streets on 12 November 2022 to demand climate justice.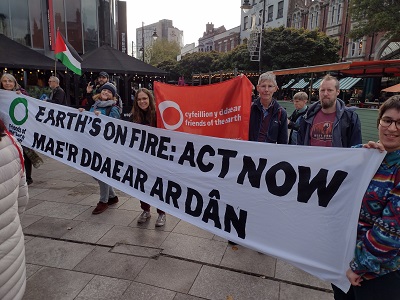 Friends of the Earth Cymru joined local group members from Cardiff, Pontypridd and Merthyr in the Welsh capital.
Caspar from Friends of the Earth Pontypridd, and a young activist from Young Pontypridd Friends of the Earth was interviewed by ITV news.
The crowd flowed like a river through the city, placards bobbing in the air – some homemade, some not: 'This Crisis Demands Action,' 'Wake up' and 'System Change, not Climate Change'. 
Shavanah Taj, general secretary of TUC Cymru, one of the speakers at the Cardiff demonstration said: "We need a Worker-led Justice Transition – rewiring our system in a way that addresses injustices, poverty and inequalities. Local and global justice must be at the heart of this transition, through people-owned decentralised energy systems, expansion of care services, locally-sourced food, and green and affordable housing and public transport."
Swansea Friends of the Earth member Karen Lawrence attended the rally in the city and reported, "It's a truly wonderful experience to be with a group of human beings who care passionately, about the health wealth and happiness of other human beings, the planet, living creatures. I love Swansea and the beautiful, caring tribe I belong to. I must remember this and participate more, not less, in the endeavour to reverse climate change... Castle Gardens was the place to be today."
The climate justice movement is growing all the time with trade unions, international solidarity groups, anti-poverty and justice campaigners working with environment activists.
The movement aims to connect the global and local struggles for a fair transition from fossil fuels which supports the most vulnerable people in the UK and around the world.
Want to take action on climate change?
Cardiff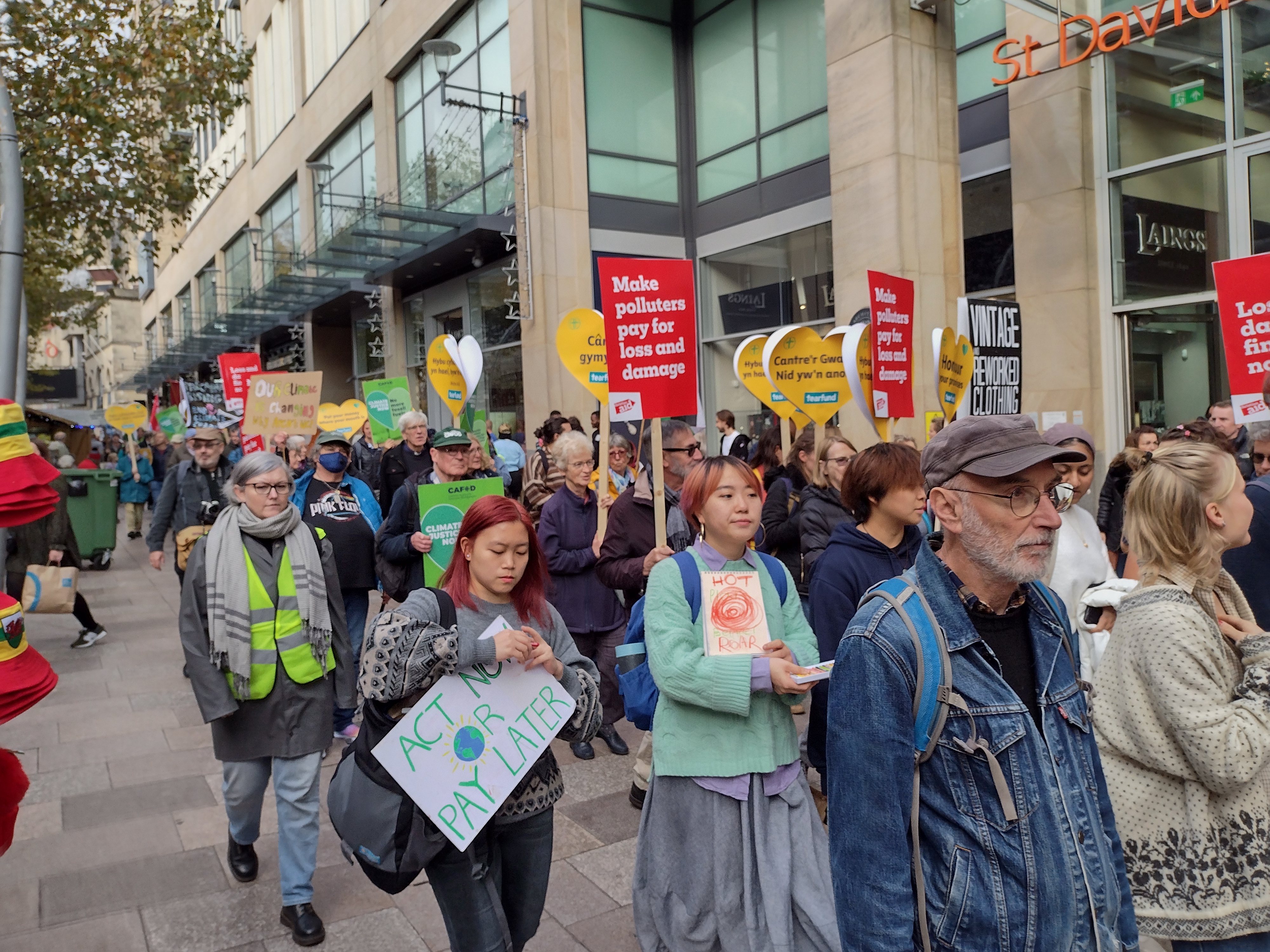 Swansea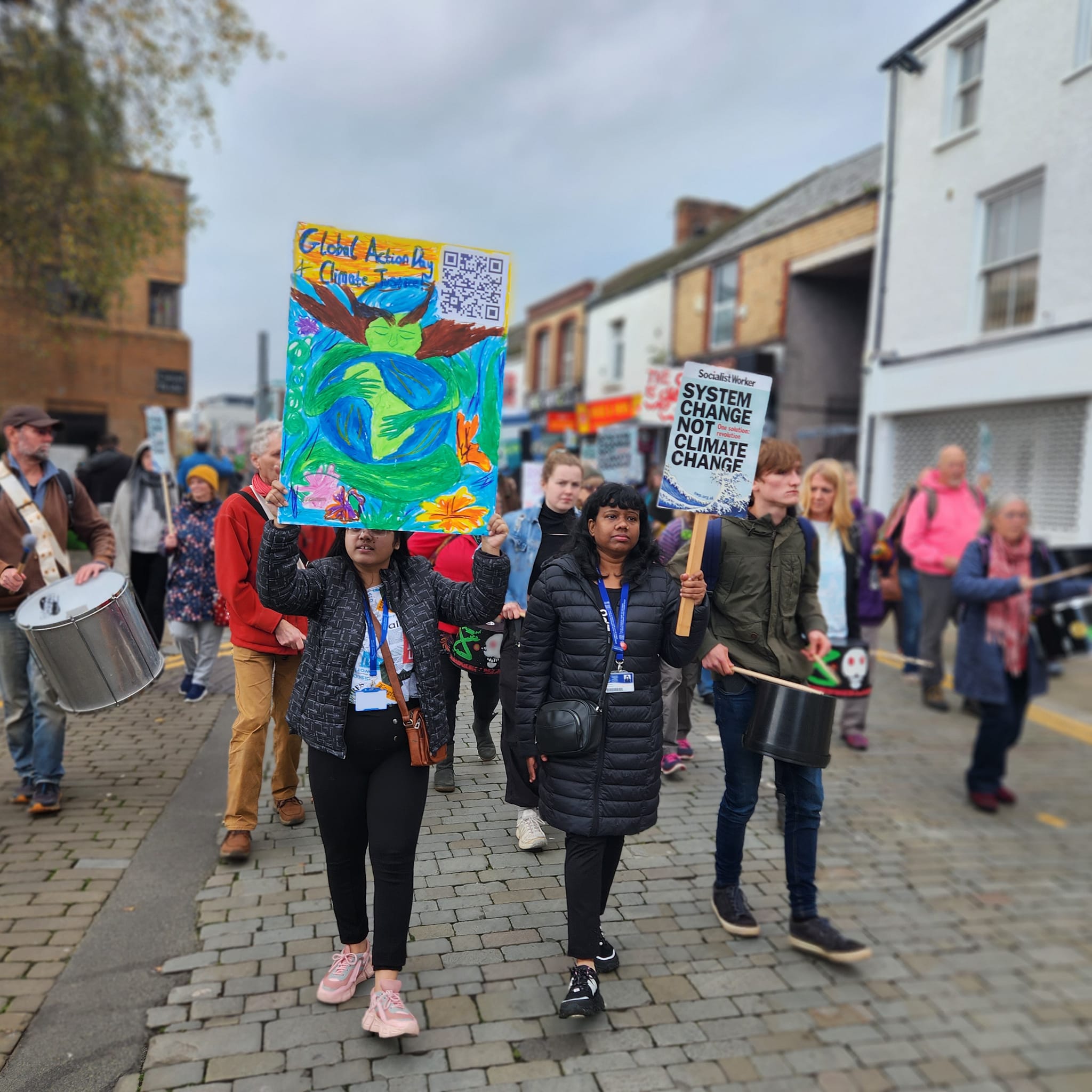 Caernarfon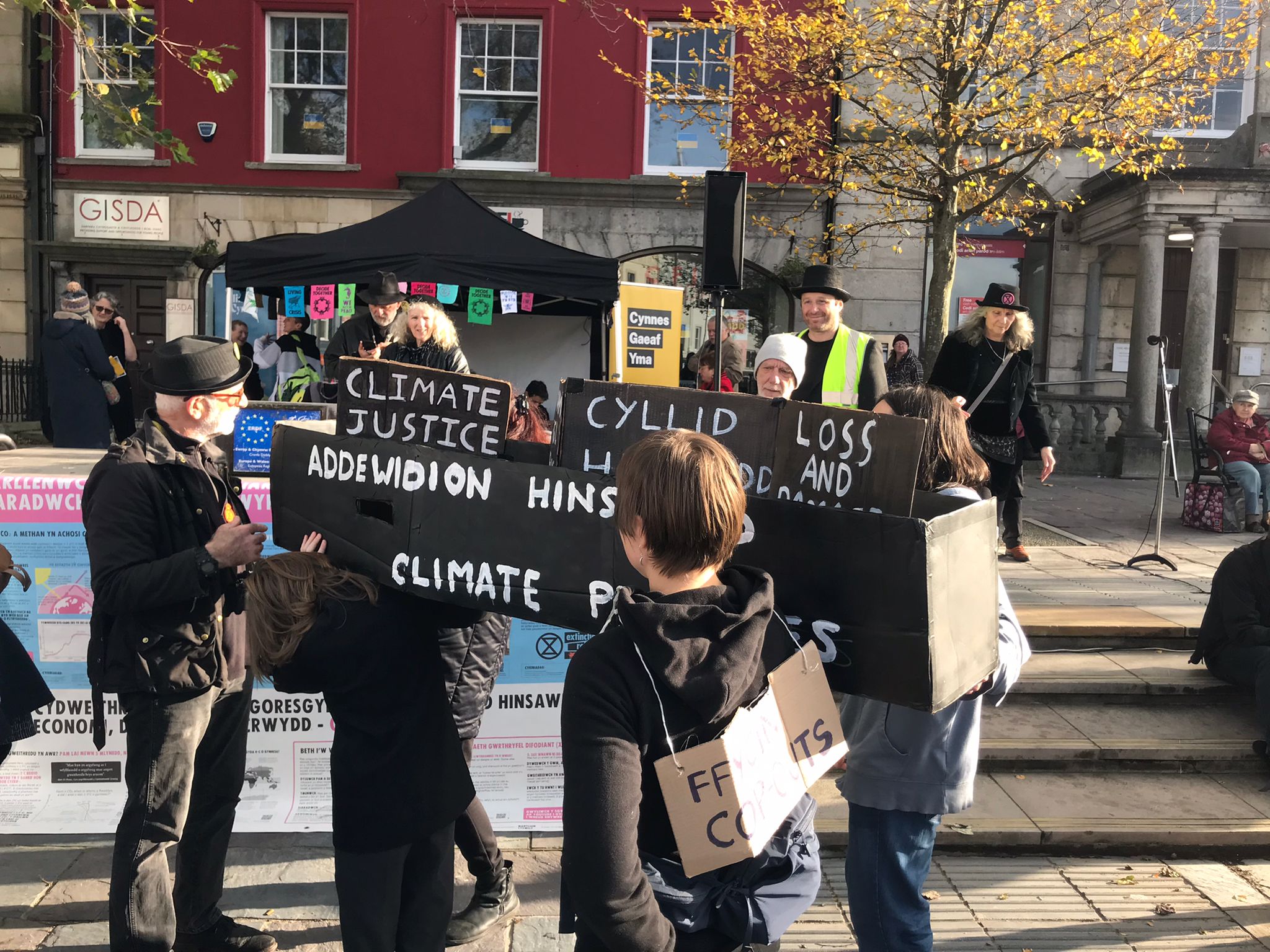 Carmarthen