Reject catastrophic new incinerator plan say campaigners
Published: 16 Feb 2021
Friends of the Earth Cymru urge Welsh Government to reject a catastrophic new incinerator plan for Uskmouth, Newport.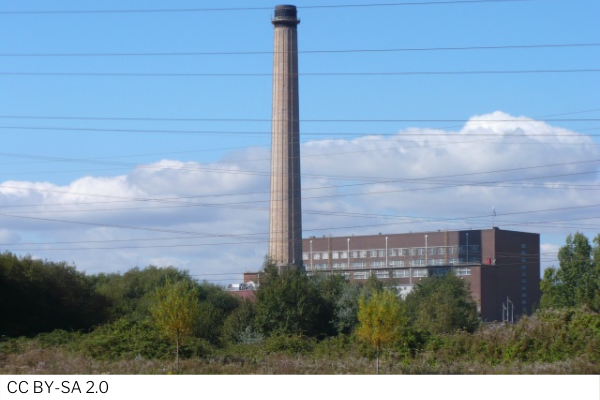 In an open letter published today (16 February 2021),
Friends

of the Earth Cymru

are calling on Welsh Government

to

call in a massive new

climate-wrecking

incinerator proposal in

Newport

.
Plans have been submitted to Newport Council to convert the old Uskmouth B power station in Newport to an 'energy from waste' (aka incinerator) facility which would burn a new type of fuel called Subcoal. This would apparently be made from 'unrecyclable' plastic, paper and cardboard.
900,000 tonnes of these fuel pellets would be burnt annually, emitting a massive 1,550,000 tonnes of carbon dioxide annually for the next 20 years and putting a significant dent in Welsh Government plans to reduce catastrophic climate emissions in Wales for a generation.
In early February, Welsh Government placed a 'holding direction' to stop a decision being made by Newport Council on the plan.

Friends of the Earth Cymru spokesperson Bleddyn Lake said: 
"It's baffling that this climate-wrecking incinerator proposal has got this far already.
"More of us than ever are aware of the destruction we're wreaking on our planet. It's hard to believe we'd even consider taking plastic, paper and cardboard from around the UK, making pellets out of it, transporting it all the way to Newport and burning it, releasing over one and a half million tonnes of CO2 a year for 20 years, and then try to pass it off as a good thing!
"The claim that the plastic used is 'unrecyclable' doesn't stack up either, let alone when you consider progress made recently in reducing plastic use and the commitment from the Welsh Government to move to a circular economy.
"How on earth can we seek to reduce our use of plastic if we are signing long term contracts to burn hundreds of thousands of tonnes of it each year. If this damaging proposal is given the go-ahead, we would have to keep supplying this plant with huge amounts of plastic over exactly the period when we will be reducing plastic use. Where does that leave us? Presumably either watering down commitments to reduce plastic or importing waste from other countries at some point.
"We are pleased that the Welsh Government have heeded our request to look at this proposal and now we would like them to commit to 'calling it in'. It is quite clearly a national issue given the scale of climate emissions we are talking about. "