What will I do?
Volunteers are involved in every area of Friends of the Earth Cymru's work from general administration through to campaigning and research. We aim to give volunteers specific roles and projects which support our work, and help volunteers develop their skills and experience. We recognise that people have many different reasons for wanting to volunteer and where possible we try to meet individual needs.
What will I gain?
As a volunteer at Friends of the Earth Cymru you will develop new skills and gain valuable work experience. You will learn about environmental issues in Wales and play an important part in the success of one of Wales' leading environmental pressure groups.
Apply now!
In order to volunteer you need to be within reasonable travelling distance to Cardiff. We are able to pay lunch and travel expenses but we are not able to fund accommodation or relocation costs. Alternatively, there is the option to work from home, so if you think you could apply your skills and not be in the office, then get in touch with [email protected]
We also offer internship opportunities. Please contact us if you would like to join our team as an intern.
Don't live near Cardiff but would still like to volunteer? Why not join your nearest Friends of the Earth local group.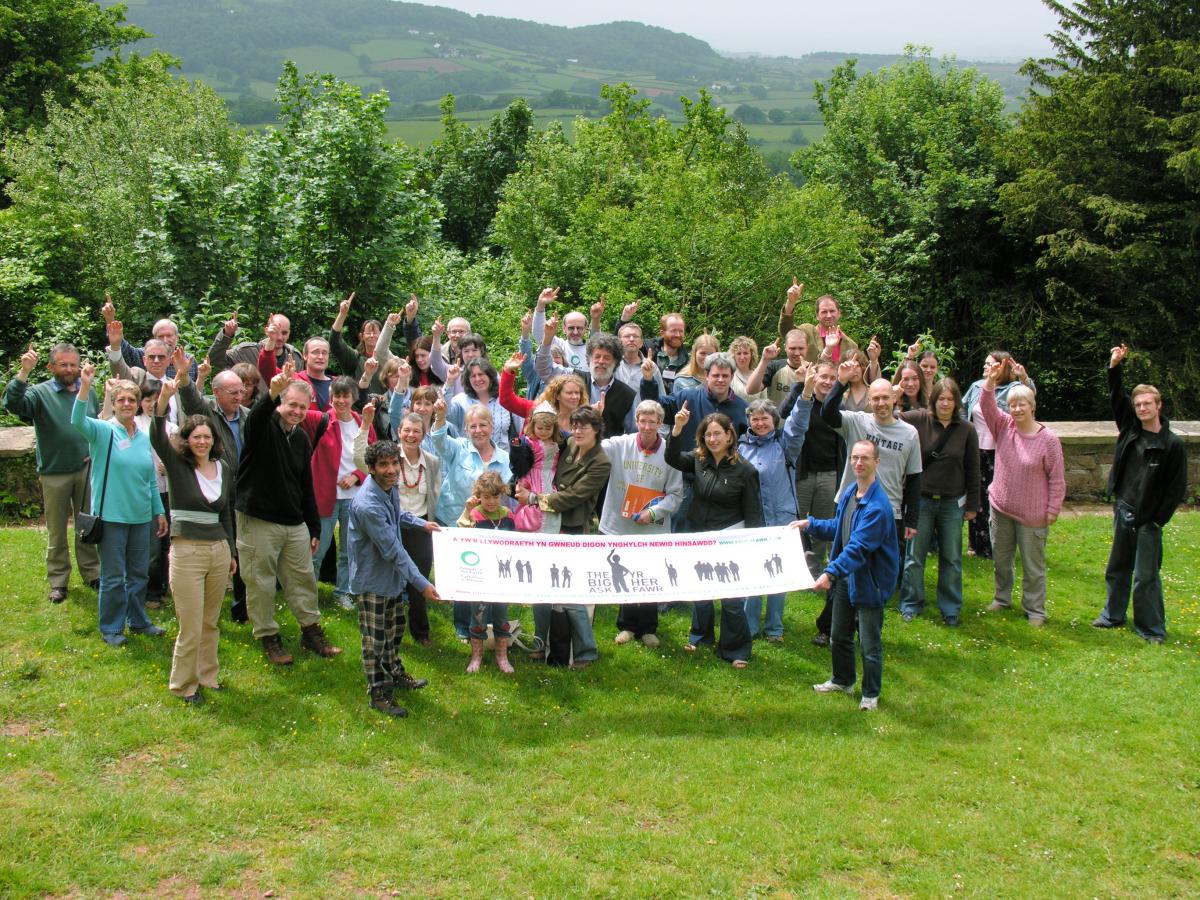 Volunteering Q&As
Who volunteers at Friends of the Earth?
You can. Anyone can. But especially if you:
are interested in environmental issues and committed to the aims and objectives of Friends of the Earth
enjoy working with others and are able to work effectively as part of a team
are willing to do routine administrative and clerical tasks
have a flexible approach to work
can work on your own initiative
What's in it for you?
People have many different reasons for wanting to volunteer - and we try to meet individual needs.
By volunteering at Friends of the Earth you can:
play an important part in the success of the UK 's leading environmental pressure group
use your skills to help us win even more for people and the environment
develop new skills and gain valuable work experience which will lead to further personal development and help when applying for paid work
learn more about environmental issues and the working of a large campaigning organisation
get actively involved in campaigning to protect the environment in your local area
make new friends and meet like-minded people.
Where can I volunteer?
Friends of the Earth Cymru office is in Cardiff, however, you can also volunteer with a local group
Expenses
Volunteers can claim for travel expenses - plus lunch if you work more than 5 hours per day.
Training
There are opportunities for our volunteers to go on training courses if necessary for their work. We run regular computer training at our London office. Volunteers may also be invited to attend our induction course.
Working hours
Normal working hours are 9.30am to 5.30 pm Monday to Friday. There's flexibility for volunteers to arrange mutually convenient days and times with their manager. However, we need volunteers to agree to regular hours each week and commit to these hours.
How do we allocate voluntary work?
Wherever possible we identify specific roles for volunteers that will provide an opportunity for learning and developing skills.
Experience has taught us that volunteering works best when there's a good match between the needs and interests of the volunteer and the needs of Friends of the Earth. We're not just interested in what skills and commitment you can offer us, but also how we can meet your needs and expectations.
Once we've received your completed application form we'll place it on file where it's accessible to volunteer managers. When we need a new volunteer we look through all current applications to select those most suitable for the work in question.
If a suitable volunteer placement becomes available, a member of staff will invite you for an informal interview; this may take some time, so please be patient.
The interview is:
For you to find out more about the work on offer and about volunteering at Friends of the Earth.
For us to find out more about your motivation for volunteering and your suitability for the work available.
We base the final decision about who's offered the work on the following criteria:
Relevant skills and experience
The volunteer's availability and commitment
The volunteer's motivation and Friends of the Earth's ability to meet the needs of the volunteer through the work on offer.
How long will my details be kept on file?
At Friends of the Earth we rely on and greatly appreciate the hard work volunteers carry out for the organisation. Unfortunately, due to a high level of interest, we're unable to offer work to every applicant.
When your application has been on file for 3 months our volunteer coordinator will get in touch to ask if you'd like your application to remain on file for a further 3 months.
More questions?
If you have any further questions please call us on 02920 229577 or email [email protected]
Meet some of our current volunteers.