Time to ban the worst plastic offenders
Published: 5 Oct 2020
The Welsh Government wants to ban single use polystyrene cups and food containers, cotton buds, plastic cutlery and plates, beverage stirrers, straws and balloon sticks. We want more products added to the blacklist.
Many of the worst plastic offenders are on a blacklist of single use plastic products which will hopefully be banned in Wales next year following a consultation by the Welsh Government, who are looking at what they can do quickly to reduce waste.
Banning hard-to-recycle single use plastic is a great first step towards Wales becoming zero waste, when nothing is going to landfill or incineration.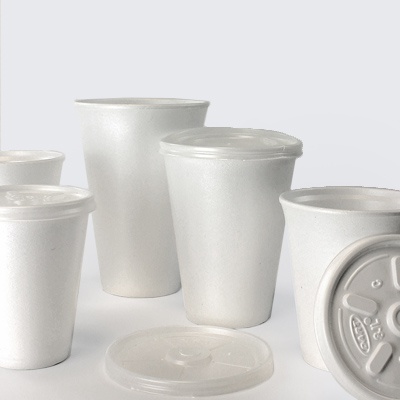 Single use polystyrene cups and food containers, cotton buds, plastic cutlery, plates, beverage stirrers, straws and balloon sticks are on the list.
Oxo-degradable products such as carrier bags are also on the list - these break down into smaller and small fragments over time when exposed to the air.
We welcome the Welsh Government's proposals, including the ban on oxo-degradable plastic. Like other forms of plastic, oxo-degradable products litter the environment and pollute our oceans, finding their way into the digestive tracts of marine animals who mistake it for food.
Our view is that the ban should be extended to other single use products that are difficult to recycle such as:
non-medical wet wipes (Welsh Government are hoping to include these products in the next round of items to ban)

single portion food sachets and pots

small plastic toiletry bottles used in the hospitality sector

pre-packed sandwich boxes

mesh nets used to package fruit
For us, there is also a question mark over Tetrapaks, which require special facilities to recycle. Just how many of these cartons are being recycled in Wales and how sustainable are they? We would like Welsh Government to look into these widely used products in the future.
However, the current consultation is not intended to address Tetrapaks per se or indeed zero waste initiatives such as extended producer responsibility and deposit return scheme.
Instead it is about what Welsh Government has the power to do – and to do quickly. We are being asked if we agree with the list of items to be banned and whether any others need to be added.
To find out more about what we think, read our response to the Welsh Government's consultation.
We have until 22 October 2020 to have our say.