Dirty pensions: local government funds invested in fossil fuels
Published: 23 Feb 2021
Local councils in Wales still have hundreds of millions of pounds invested in planet-wrecking fossil fuels through local government pension funds.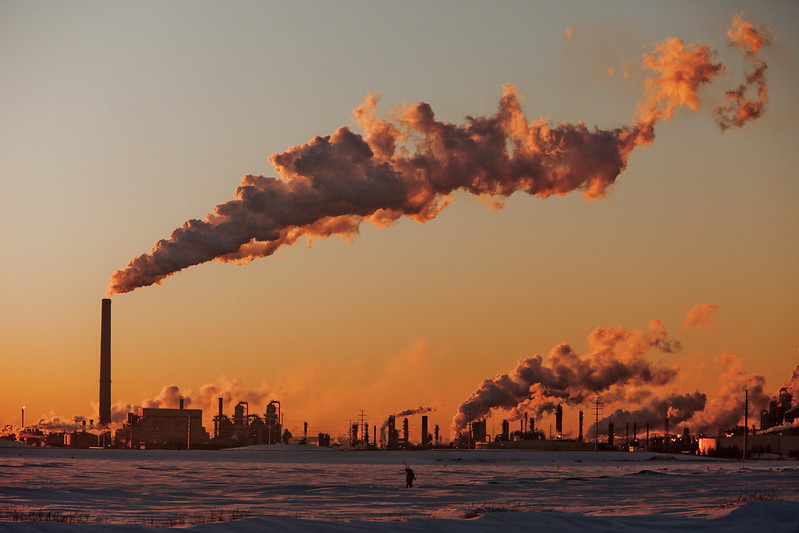 Freedom of information requests by environmental campaigners found that, despite decreases in recent years, local government pensions in Wales still held £550 Million of investments in fossil fuel companies in the 2019/20 financial year.
Across the UK, councils held £9.9 billion of fossil fuel investments – even though 75% of UK councils have declared a climate emergency. The analysis shows these pension funds are still making millions of people complicit in funding planet-destroying industries.
The report (click here for preview ahead of publication) – by Platform, Friends of the Earth (England, Wales, and Northern Ireland), and Friends of the Earth Scotland – is the most up-to-date review of how much local authority pension funds invest in some of the most harmful fossil fuel companies in the world.
The campaign groups have also created a dashboard which allows anyone to explore their local authority pension fund's investments in more detail, including which companies they hold direct or indirect shares in, and how their fossil fuel investments stack up compared to other funds.
Across Wales the local authority pension fund with the largest investments in fossil fuels is the Dyfed Pension Fund. This fund alone accounts for 20% of all fossil fuel investments by Local Authority Pension Funds in Wales.
Friends of the Earth Cymru spokesperson Bleddyn Lake said:
"Whilst some councils and pension funds have been more proactive than others, the fact that the 8 local authority pension funds in Wales still invest a staggering £550 million in fossil fuels is outrageous.
"These pension funds, the Wales Pension Partnership and the Welsh Government should be sitting down to work out a plan to ditch fossil fuels and invest the money instead into projects in Wales to create jobs and give a good return on investment. The time for action is now."
Robert Noyes, Campaigner & Researcher at Platform and report author, said:
"After a decade of austerity and the devastating economic impact of Covid across the UK, local councils can and should be using their pension funds to support local investment priorities.
"Instead of making risky bets on fossil fuels, let's channel the wealth in our pensions to local communities and build a better world beyond the pandemic. Whatever your stake in your pension - imagine what world you want to retire into – and push your pension to invest in it."
The analysis*, based on the end of the 2019-2020 financial year and using a list of the world's 200 biggest extractors of fossil fuels, shows that:
· UK local government pensions invest £9.9 billion in fossil fuels
· That's at least £1,450 invested in fossil fuels for each of the 6.8 million people who depend on local government pension funds across England, Wales, Scotland and Northern Ireland
· Fossil fuels represent 3% of the total value of the Local Government Pension Scheme (LGPS). Coal accounts for £3.4 billion (34%) of fossil fuel investments and oil and gas accounts for £6.5 billion (66%).
· 7.1 billion (72%) of fossil fuel investment, takes place indirectly through investment funds which invest local government pensions in fossil fuel companies.
· Looking at direct and indirect investments together, £3,364 million (1.0%) of local government pension fund investment is in coal and £6,459million (2%) is in oil and gas
· Ten companies account for 70% of councils' direct fossil fuel investments. Of these ten companies, BP, Royal Dutch Shell and BHP account for 40% of all direct investments.
*These results likely underestimate fossil fuel exposure, as they only account for investments in the 200 biggest fossil fuel companies.
Southwark, Islington, Lambeth, Waltham Forest, and Cardiff councils, as well as the Environment Agency, have already committed to divest fully away from fossil fuels.