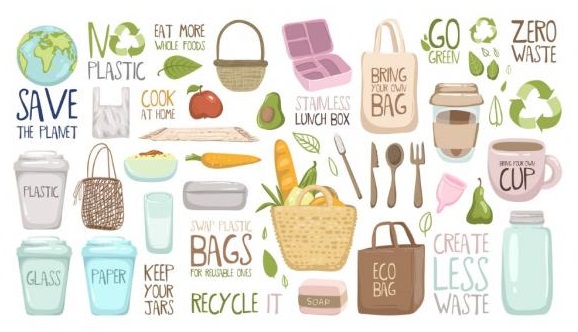 Friends of the Earth Cymru has warmly welcomed the Welsh Government's new Beyond Recycling circular economy strategy.
The strategy contains a raft of very positive and very welcome measures, including banning some single use plastics, bringing in new charges on things like single use coffee cups, supporting zero waste shops and lending and reuse schemes to regenerate town centres and increasing recycling rates.
There are also plans to increase action on food waste, increase community involvement, the introduction of a Deposit Return Scheme and a commitment to make manufacturers responsible for their own products at the end of their life (Extended Producer Responsibility).

Friends of the Earth Cymru spokesperson Bleddyn Lake said:
"This new strategy is a very comprehensive and positive one which will lead to a sea change in the way we think about products and deal with waste in Wales.
"Incorporating lending and reuse schemes in town centre regeneration is a forward-thinking initiative and prioritising the use of sustainable and low carbon materials in construction in Wales is a big step forward.
"We are particularly pleased at the news that there is to be a moratorium on new incinerators in Wales. This is a hugely encouraging announcement which will hopefully also now see the plans for a massive new incinerator at the old Uskmouth B power station plant in Newport go up in smoke.
"Friends of the Earth Cymru and community groups around Wales have long campaigned against incinerators and this news today finally confirms that we in Wales are now on a trajectory of reducing our waste and dealing with it without simply resorting to burning it.
"This is a victory for communities threatened with incinerators, a victory for Wales and our planet."