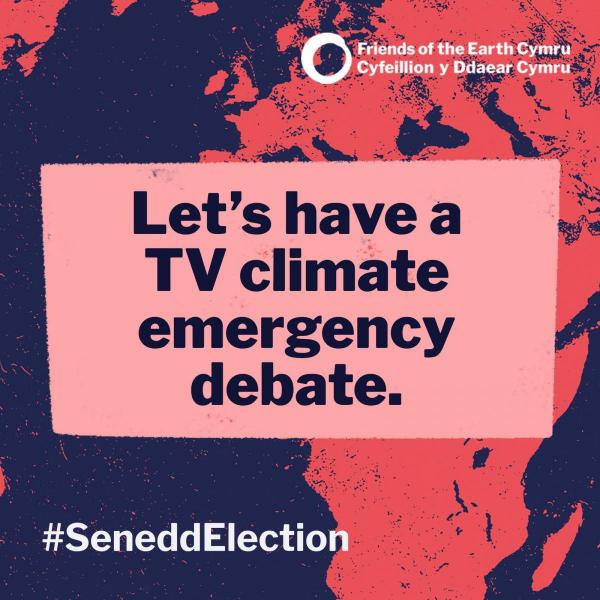 The Senedd elections are fast approaching, and public and political awareness of the need to act on climate change is at an all-time high.
Friends of the Earth Cymru are calling on the main broadcasters organise a special televised climate emergency debate for the leaders of the main political parties in Wales.
The next Senedd term is critical for deciding the actions Wales must take to reach our climate emissions reduction targets and play our part in global efforts to tackle climate change.
These Senedd elections mark the first time 16 and 17 year olds can vote for Members of the Senedd. With climate change, the biodiversity crisis and environmental issues in general being of particular concern to younger people, the stance of political parties in Wales on the most serious and pressing issue of our times is of paramount importance.
We are requesting that television channels in Wales host a televised debate by party leaders in the run up to the Senedd elections, to discuss Wales' contributions to tackling the climate emergency, and to inform voters of actions that parties will commit themselves to should they be elected in May 2021.