1. Get pledges from candidates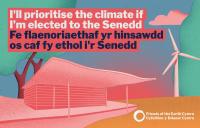 Friends of the Earth Local Groups and Climate Action groups in Wales have a vital part to play in raising climate action with candidates of all parties, showing what we'd like to see in a Climate Action Plan for Wales, starting a debate locally, and asking candidates to sign up to the pledge below:
If elected to the Senedd, I will use my voice and my vote to prioritise the climate and nature emergencies in all decisions, and support climate action to build a green and fair recovery for people and communities. 
Getting pledges from your candidates is an important way to make sure the climate emergency is on their agenda if elected. We recommend you secure a pledge by either meeting with your candidates or organising a hustings.
You can ask your candidates to take our pledge by directing them to this link: https://act.friendsoftheearth.uk/act/take-senedd-climate-action-pledge.
Remember to keep us updated with the commitments you collect from candidates by filling in our simple pledge form.
Read our guidance on campaigning in the run-up to elections to ensure  you're working within the law.
2. Meet with your candidates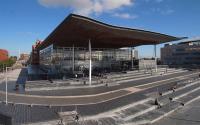 Meeting one-to-one with candidates is a good way of understanding their priorities and a chance to identify how committed they are to acting on the climate and ecological emergencies.
Remember to seek meetings with constituency candidates from all parties so as to stick to political impartiality laws, and make sure climate is on the agenda no matter which party they represent.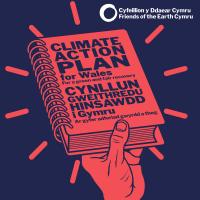 We encourage you to share the Climate Action Plan for Wales with your candidates, either ahead of any meetings you may have, at the meeting itself or by email. It'll help focus your discussion and give you a chance to push them on their plans.
Ask candidates if they'll commit to implement, or continue to implement, an ambitious Climate Action Plan.
If you have the candidates support, ask them to sign up to our pledge.
You can ask your candidates to take our pledge by directing them to this link: https://act.friendsoftheearth.uk/act/take-senedd-climate-action-pledge.
Read our guide to meeting with your election candidates for more information.
Download some suggested questions based on our plan.
3. Organise a hustings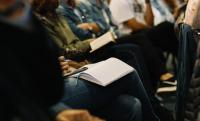 A hustings is a panel discussion in the run-up to an election, where candidates debate policies and answer questions from the audience. They're a great way to publicly push candidates to make commitments on taking climate action.
Due to the COVID-19 pandemic, hustings will need to be held online this year.
You may want to work with other local allies and campaign groups when you're lobbying candidates or holding hustings. Your campaign will be stronger and more impactful when you collaborate and build alliances across your community.
Read our guide on how to organise and host an online hustings.
Find out how to build alliances
4. Get the word out
The more people that hear about your campaign the better.
When sharing news on social media, please remember to use the hashtags #TakeClimateAction and tag @foecymrucydd on Twitter.
Find out how you can use social media and get media coverage to spread the word: 
5. Tell us what you're doing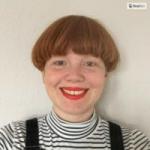 To create a picture what is happening across Wales and we would like you to fill this form to let us know what you are planning.
Remember to complete our pledge form when one of your candidates has taken the Climate Action Pledge!
Email us on [email protected] or get in touch on Slack to let us know how your campaign is going.