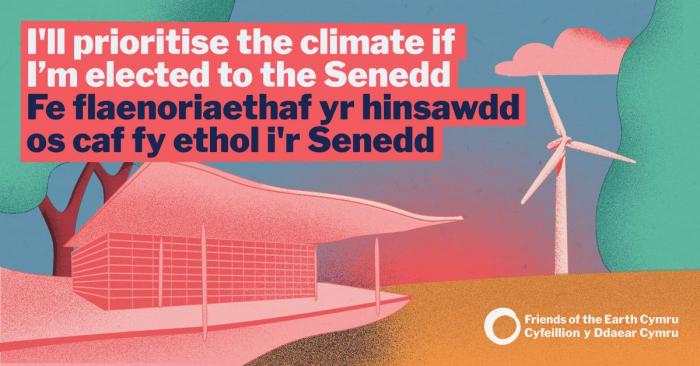 The Senedd Election on May 6 is fast approaching.
We need to make sure as many candidates as possible take our Climate Action Pledge to prioritise the climate if they are elected.
If you are a Senedd election candidate and have taken the pledge, make sure you let everyone know.
The toolkit below contains all the information you'll need to promote your pledge.