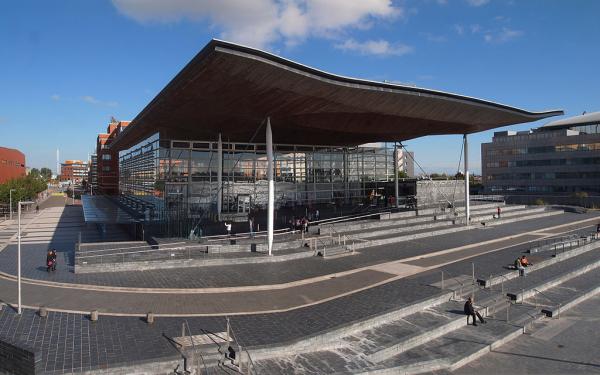 By Haf Elgar
Director
Friends of the Earth Cymru
The Welsh Liberal Democrats manifesto Put Recovery First, as the title suggests, focuses on Wales' recovery from the pandemic. This includes the climate emergency, or 'recovery for our planet', as one of three priorities and tackling the climate emergency is a major theme throughout this document. In the introduction there is a reference to the clock ticking for the future of the planet, and commitment to do everything in their power to protect our planet for future generations.
Their flagship commitment is to invest £1bn a year to fight the climate emergency, which is in line with the Future Generation Commissioner's plan published in 2019. Interestingly, in their costings annex, it also states that they would conduct a full spending review which will align the capital spending programme with climate change priorities - so it may end up needing to be even higher than that.
Their economic recovery proposals state their intention is to balance the fundamental needs of people with the limited resources of our planet, based on the principles of a circular economy, with the environment at the heart, to create a fairer, more resilient economy that works for people and the planet. They commit to a package of economic measures to create green jobs, a large-scale investment programme in renewable energy and environmental protection, new green homes and retrofitting of existing homes. They want to ensure that public sector purchasing and spending promotes a green agenda, including an act to require local authorities to prioritise small local businesses and supply chains in their procurement.
Highlights of their environmental policies include declaring a nature and biodiversity crisis, including the cross-government and societal actions needed to tackle it, and legally binding nature recovery targets and regular milestones. There are strong commitments to increasing tree cover - making every town a Tree Town with every council required to have woodland strategies to deliver a minimum 20% tree cover in urban areas, 30% tree cover for all new developments and improving tree protection legislation.
There is also a strong focus on communities, illustrated by their proposal for 20 minute neighbourhoods. This is where all essential services from shopping, health, green space and jobs are available within 20 minutes of where we live by walking, cycling or public transport. Their approach to housing has both social and environmental benefits, emphasising everyone's right to be safe and warm at home. They would set energy standards for the private rented sector and lift people out of fuel poverty by making homes more energy efficient. In fact, they would go further by creating homes that generate energy through solar and heat pump technology, or 'homes as power stations'. And their section on transport intends to make it easier for people to leave their car at home with changes to bus services, free public transport for under 25-year-olds by 2025, and a commitment to build on the proposals of the Burns Commission in the south east with looking for lasting sustainable solutions in other areas of Wales too.
There is also an impressive, if long, list of legislative and regulatory proposals, which may be a challenge to find time to prepare and get through the Senedd. There isn't a lot of detail on some of them but several of interest include the Clean Air Act, Green Homes Act, Nature Act, Bus Act, Economic Development Act and a Welsh Planning Act.
Overall, there is a strong emphasis on the climate emergency and future of our planet in this manifesto, with financial and legislative commitments to back this up. In some areas, such as active travel and waste, there is little detail, and it is a shame that with such strong words on the future of our planet that there aren't many definite proposals on our global responsibilities and how to reduce our global footprint. But there is a lot here to welcome in a manifesto which is encouraging and shows ambition.