Friends of the Earth Cymru, a member of Healthy Air Cymru coalition, welcomed the Welsh Government's Clean Air Plan for Wales, published today (Thursday 6 August).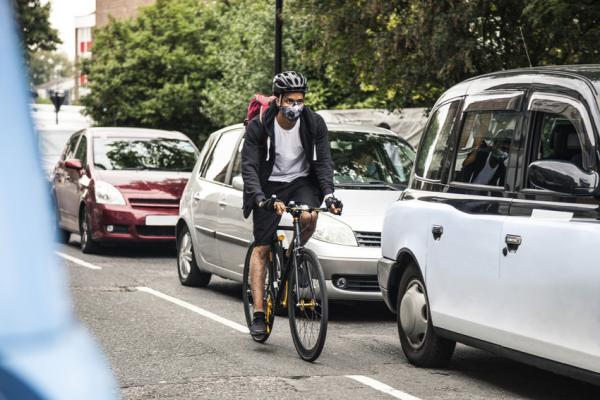 Haf Elgar, Director of Friends of the Earth Cymru and Vice-chair of Healthy Air Cymru, said:
"We welcome this comprehensive and ambitious plan but if it is to deliver the changes we want to see, action is needed from all public bodies and sectors of the economy, and, indeed from all of us, to make it happen, so that everyone in Wales can breathe clean air.
"The plan will only succeed if there is sufficient investment, behaviour change and crucially a Clean Air Act as soon as possible.
We have seen recently that change can happen quickly, and developments to enable people to safely walk and cycle are great to see. We need to move away from using the car and enable people in every area of Wales to have access to public transport as well as cycling and walking - for the sake of clean air and the climate emergency."
Joseph Carter, Chair of Healthy Air Cymru, called the plan 'a huge step forward' but urged the Welsh Government to do more for local communities to ensure they have the help they need.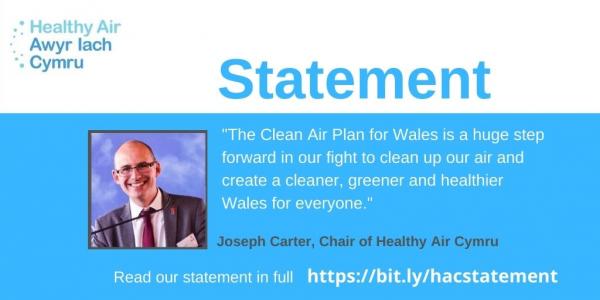 In a statement, Healthy Air Cymru said:
"The Clean Air Plan for Wales is a huge step forward in our fight to clean up our air and create a cleaner, greener and healthier Wales for everyone. We welcome the Welsh Government's aim to deliver a transformative Clean Air Act for Wales that will reduce PM2.5 and NO2 levels to below World Health Organization limits and ensure everyone in Wales can breathe cleaner air from healthier lungs and with healthier hearts.
"We're enthusiastic about the 20mph speed limit, which will become standard in most urban settings in Wales - this will help reduce air pollution and encourage healthier and more active lifestyles, making it safer for people to walk and cycle. But the Welsh Government must go further to help local communities, if we want to see the huge increase in active travel needed that will make alternatives to the car more viable."