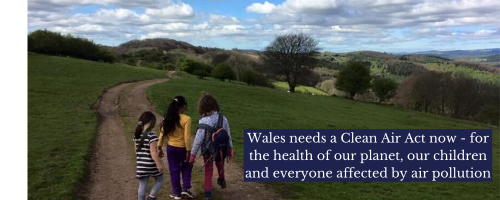 Air pollution contributes to around 2,000 deaths every year in Wales. To save lives, and for our children and the health of our planet, we urgently need bold policy and legislation that will support our right to breathe clean air.
We should all be able to walk and cycle more easily around our towns and cities without breathing in toxic fumes.
Please join us in calling on the Welsh Government to deliver a Clean Air Act for Wales in this assembly term (before the next assembly election in May 2021).
The clean air plan, called 'Healthy Air Healthy Wales,' mentions lots of actions to reduce air pollution but it's not clear when these actions would happen or how they would be funded.
We're in a climate emergency, and air pollution is causing a public health crisis. We need legislation as soon as possible, not just a plan.