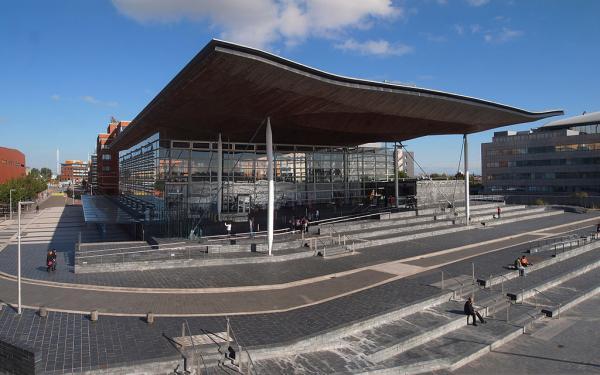 By Bleddyn Lake
Campaigns and Development Manager
​Friends of the Earth Cymru
Plaid Cymru's hefty 126 page manifesto 'Let us face the future together' is without a doubt a serious programme, with detailed plans for delivering in the next Senedd term and beyond.
Tackling the climate emergency is one of the five priority areas and a significant section of the manifesto, and there are policies and commitments throughout the document which relate to the climate emergency, for example the Welsh Green Deal, in health, housing and prosperity, which is a welcome mainstreaming of environmental policies, not just having an 'environment' section.
However, the strongest emphasis throughout the document is on the economy with a raft of economic development agencies and regional structures being set up.
On the whole the economic development projects mentioned such as establishing an electric bike manufacturer in the valleys and rail connections would be positive climate action, but there is no future guarantee of this unless the bodies set up with responsibility have a specific remit for social and economic regeneration which pro-actively lowers our emissions and contributes to reaching a net zero target and reducing our global carbon footprint.
There are numerous commitments relating to climate action, and it's good to see definite targets being proposed in many areas. Some of the more ambitious ones include increasing renewable energy capacity and meeting all of Wales' energy demands by renewables by 2035, divesting local authority funds from fossil fuels, ensuring green space within a five-minute walk of all households, planting 100,000 hectares of mixed woodland per decade, a Clean Air Act, becoming a deforestation free nation and prioritising heat pumps with a major programme of home installation.
The proposals for 'A Connected Wales' also go a long way to refocus our travel and transport systems to halve the number of car journeys in the next decade, for example with an expanded rail network, regulating and franchising bus services, and setting national service standards for integrated public transport.
The overall target of decarbonising and reaching net zero by 2035 is very ambitious, but it is interesting to see Plaid link the possibility of achieving this with having the policy levers to deliver it, and in achieving independence in the coming decade. This is a significant opt-out clause to change the aim, but it is a realistic recognition that such ambition will not be achieved without powers, prioritisation and political will.
Despite these many good commitments, there are however opportunities for improvement in our opinion. This manifesto unfortunately makes no comment against GM crops, nuclear power or on reducing Wales' global footprint and it supports the continuation of the Intra-Wales air service at precisely the time we need to reduce air travel, especially where other transport options exist. A target date of 2050 to restore biodiversity in Wales should be brought forwards to mirror 2035 decarbonisation targets.
Overall, this is a creative and innovative manifesto, for example a Ministry for the Future within government, the desire to create '20-minute neighbourhoods' and emphasis on localised services, to support the use of e-cargo bikes and to increase the amount of electricity storage capacity in Wales. The ideas and commitments in this document are certainly an interesting contribution to the Senedd election debate.