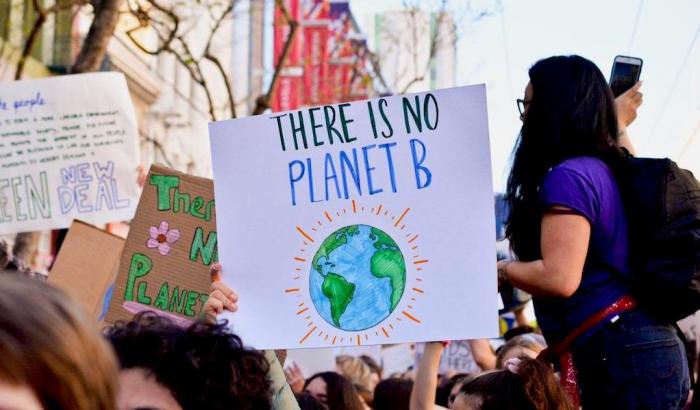 Which is where you come in!
The talks are a key opportunity for the climate movement to come together, demand justice for those most affected by the crisis and hold leaders to account. How? By raising awareness in our communities, highlighting the solutions necessary and making sure our voices are heard, online and offline. 
The ongoing pandemic means we'll need to be flexible. But one thing's for sure: this is our opportunity to push for bolder, fairer solutions to the crises we face.   
Over the coming weeks, we'll be sending you links to register for a host of training and webinars.
We've also put together some guidance (see below) to help you get involved in the flagship Global Day of Action, as well as additional actions you can take.
Opportunities between now and COP
In order to have as much impact as possible come November, we need to start ramping up the pressure and getting the word out in the months before. We should also use this time to learn about climate justice, join the dots with struggles in the Global South and build strong relationships with other networks. There's plenty to get involved with. 
September: COP26 Coalition 
Great news from the hosts of the fantastic "From the Ground Up" gatherings: another is being planned for September. These gatherings centre voices from the Global South and create strong connections across struggles, highlighting the most pressing issues in the fight for climate justice. You can watch some of the sessions from previous gatherings on the coalitions YouTube page,  and check out the COP26 Coalition website  for updates on upcoming events.  
October: pre-COP gathering 
We'll be hosting an online gathering for activists in the network from across England, Wales, Northern Ireland and Scotland on Saturday 2 October to discuss what you're planning for COP, find out what's working well for others and meet allies north of the border. Excitingly, we'll take action together online, there and then. Testing out some great ideas from our allies, we hope to work together to draw attention to some big issues around North Sea oil and gas. Watch out for an invite! 
Download bilingual flyers and social media templates to support you ahead of the climate talks.
Other steps your group can take