Buy your Egnio 2022 tickets
Published: 1 Apr 2022
Book your ticket for Egnio today! Egnio 2022, or 'energise' in Welsh, is the Wales version of Groundswell, Friends of the Earth's flagship programme of regional and national events for grassroots activists and supporters.
This year there are two events in Wales - in Pontypridd on 21 May and in Bangor on 25 June, so please choose your nearest one.
Whether you are a member of a Climate Action group or local group, one of our activists or supporters, are based in Wales or have an interest in the Welsh context, we look forward to seeing you in either Bangor or Pontypridd!
Click on one of the images below for more information and to book your ticket.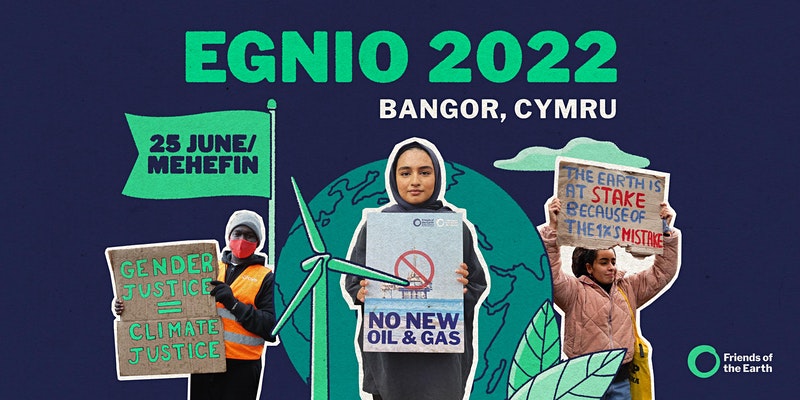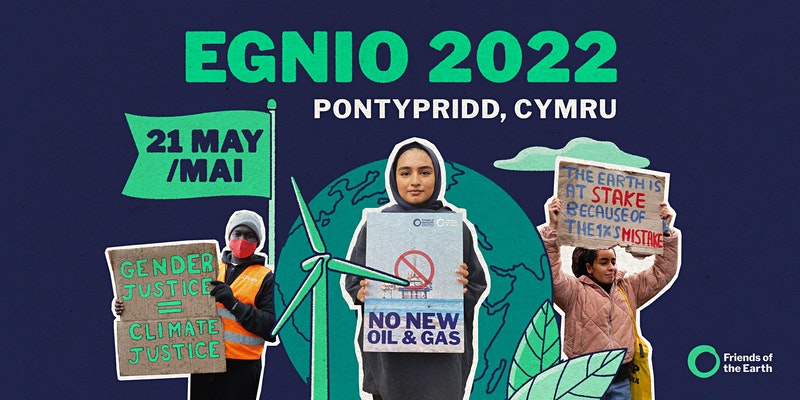 In Africa, Asia, Australasia, and the Middle East people are already suffering the worst impacts of climate change.
Across the length and breadth of Wales we are also feeling the impacts of the changing climate from flooding in Pontypridd to sea level rise in Bangor and other coastal communities. 
But some of us are feeling the effects of climate change more than others.
Diverse communities across the world are taking action. From local carbon reduction schemes to mass protest, more of us than ever before are fighting for our future.
To change everything, we will need everyone.  
Join us in Pontypridd or Bangor to build a climate justice movement that is fair, inclusive, and leaves no one behind.